25. April 2023
Rubrik Interviews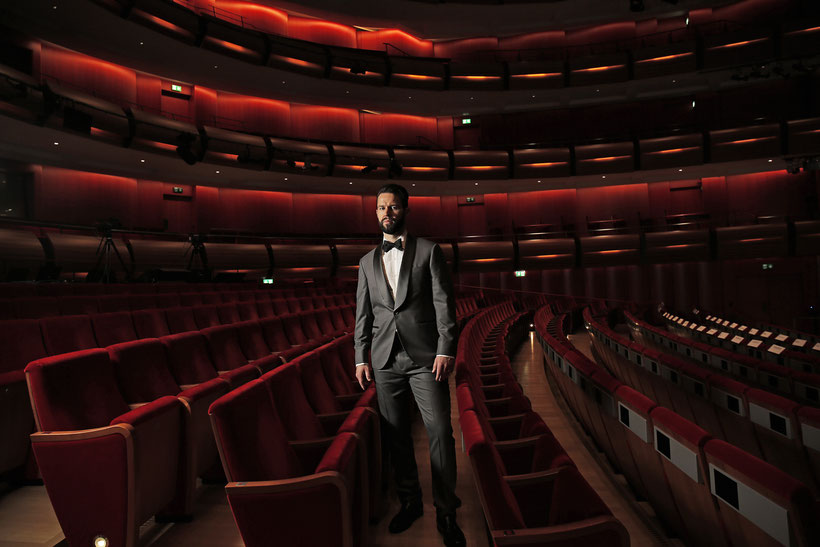 Adam Smith is a British tenor who loves interpreting both the French and the Italian repertoire. But if if comes to singing it seems crystal clear that his background as a violinist had a big influence on his approach to vocal technique.
Very much fascinated about singing string-based lines, the magic of a tenor´s voice all starts from there and how a sound is produced. And that does not necessarily mean, it all has to focus on where the high C is released.
For Adam Smith the middle range is the most important feature of a tenor´s voice, as it defines it´s natural colour and sets one tenor clearly apart from the other.
Adam Smith only goes out on stage, if he truly has something to say. Thus, he takes his roles extremely seriously and invites the audience to join him on his emotional journey, such that the magic of opera can unfold. 
Operaversum: What made you want to persue a career in singing and which was the key experience that made you opt for the classical repertoire?
Adam Smith: Well, I started music at the age of four playing the violin. Singing was always a part of my life, but it wasn't the main musical outlet until I was around 19. I didn't really have the attention span to practice for hours on the violin, and I had a more obvious talent for singing. I ended up auditioning for musical theatre school, but that wasn't very successful because I didn't have much experience with dance - specifically ballet. There was actually a ballet audition as part of the audition day, along with a singing and acting audition. The singing and acting went very well, but the dance did not. In fact, I was so unprepared and self-conscious about the dance audition that I laughed my way through it. This did not go down very well and I was not accepted to the school.
My mother then suggested I study classical singing because my voice was always much more that way inclined. So I decided to wait another year and audition again. In the end, I was accepted with a scholarship to the Royal Northern College of Music. This was a place I knew very well because I had performed many orchestral concerts there previously on the violin. I studied for four years there and then a further two years at the Guildhall School of music and drama on the opera course. That's where it all started!
Operaversum: Adam, you have been performing outstanding roles such as Cavaradossi, Rodolfo or Don José in both the French and Italian repertoire.
Is there a clear preference for one or the other genre?
Adam Smith: I really connect with the French language, having spent many summers in France when I was younger. French music tends to be very string based, so understandably I attach myself more to that repertoire musically as well.
Having said that the Italian repertoire requires a different style. The way we connect notes together in a line is much more fluid, I find, than French repertoire. It's very difficult to say that I like one more than the other because they both hold a very special place in my heart, and in my voice. I love them both very much on different levels for different reasons!
Operaversum: So when it comes to your singing technique there seems to be a lot of emphasis on the string line?
Adam Smith: Exactly. In my opinion, the most important thing about opera is the musical line. Whether that is the orchestra or the sound that a singer is making. If we are not singing, and focusing on the beauty of the sound, then we might as well just do theatre. The singing technique is crucial to be able to express musically what we want to say. Everything else we add on top is inflection. This is why Italian music is so important to me because the Italian language is so heavily based around seven vowel sounds. The sustained uninterrupted singing is part of the expression of those vowels.
Operaversum: Well, if the Italian music is so incredible, maybe that determines which language you feel emotionally most attached to in the end?
Adam Smith: It really is impossible to say which language I even prefer now because I have a strong connection to both. I speak both to a decent level. I would say that French is nostalgic for me and takes me back to my younger years, having spent a lot of time there. Speaking Italian, however, connects me directly to the reason I chose singing. And the reason I chose opera. Furthermore, it connects me to some of the first arias I ever learnt.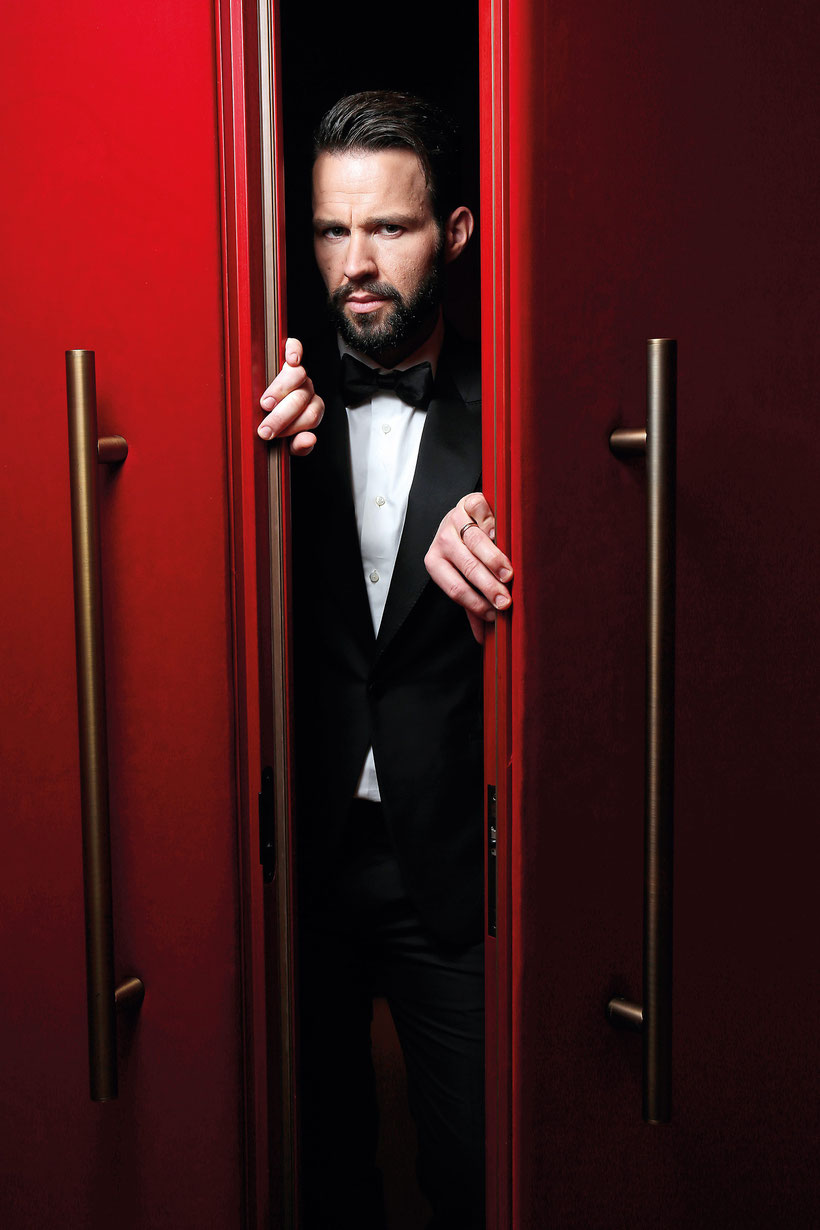 Operaversum: I have been learning you are currently preparing for the role of Turridu in Cavalleria Rusticana, which is a Verismo Opera!
Adam Smith: Well, yes it is. But this role is a good introduction into the verismo repertoire because it is only one act long. It is very intense when on stage, but doesn't last long. So in comparison to some of the roles that I have already had to learn it is not so difficult. But it certainly is a very famous role in the repertory.
Operaversum: But is it a challenge at all to get prepared for this particular Verismo Opera?
Adam Smith: Of course any verismo opera is a challenge. Turiddu is for sure a very intense role, but not the most complicated. In fact, it is actually a very beautiful role in a very beautiful opera. You need to have the intensity and drama in the voice without adding anything extra. Without allowing the emotion into the body. However, this is no different from roles like Don Jose in Carmen.
I would say the hardest part for Turiddu is staying focused on the vocalism enough in the final aria when he is preparing for his duel with the baritone. He has been getting drunk in the bar with the chorus/town people. He comes home drunk and sings this incredible aria to his mother, to say goodbye, assuming that he may not come back alive from the duel. Not only a difficult thing to act but also to sing.
Operaversum: But as a lyrical tenor, there could still be a danger, if it came to more dramatic repertoire, to overestimate your vocal capabilities and potentially harm your voice? How do you choose your repertoire wisely in order to keep your voice healthy?
Adam Smith: There is a natural progression to repertoire and it has been very natural for me all along. Nowadays most lyric roles are being cast very light. If I were having my career in the 20th century I would probably be performing Alfredo in La Traviata a lot more. But times have changed somewhat.
I am usually very careful with the repertoire that I sing now. I always try to keep my voice in pristine condition and I only choose roles that I really think I can do justice to. It is definitely possible to get it wrong sometimes because one only knows truly when one gets on stage and sings the role in front of an audience with the orchestra. However, I feel pretty safe with this role.
I sing in a lyrical manner but my voice does have quite a lot of blade and edge to it which helps in bigger theatres. There are plenty more roles that I would like to do in the future that require me to wait a little to build up strength. But I do feel that I'm on the right track!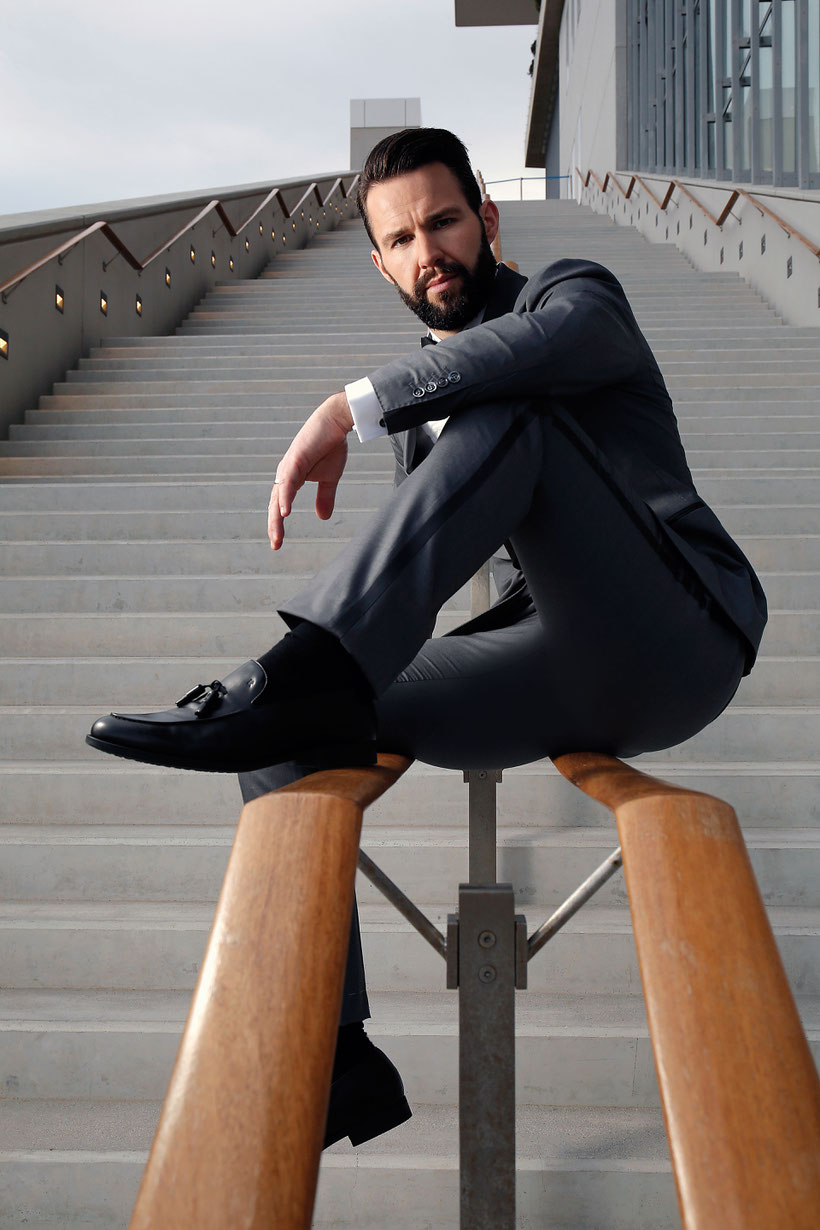 Operaversum: Audiences love tenors performing the high C. It even seems that for a lot of opera enthusiasts the high C is a real key attribute to a tenor´s voice.
In your opinion, Adam, what might be the reason?
Adam Smith: Well to be honest there are not so many high C's in my repertoire. But generally speaking the high C became commercialized by the great tenor Luciano Pavarotti and the phrase "King of the High C's". For me this is where the obsession with this area of the voice started. But once tenors start singing heavier repertoire, the need for this note diminishes considerably. I will always retain this note in my voice because it's important to keep your voice flexible no matter what repertoire you sing. A high C from a voice like mine is a much more difficult thing to do than a high C from a lighter tenor.
Operaversum: Well, I honestly do not mind the high C´s at all. I certainly know that a lot of hard athletic-like training goes into it, in order to be able to produce such beautiful sounds. But in the end there is so much more to a tenor´s voice, specifically if it comes to the middle range. At least that is what particularly fascinates me.
What do you think which other vocal attributes make a tenor really stand out of the singing crowd?
Adam Smith: I think the most important attribute to a tenor's voice, certainly in my voice type, is the middle voice. This is the area that is really unique about each singer. Also, when training, if we focus enough on this area we will find the rest of the voice much easier. But really this part of the voice is the main area of individuality that we can create and show.
Operaversum: In a recent interview you said: As an artist you have to have an opinion about what you want to say. If you do not have anything to say, why go on stage?
Could you specify what that means when it comes to your individual artistry?
Adam Smith: Yes absolutely. I think it relates to various questions we need to ask ourselves before we go onstage and even before we start rehearsing something. We need to be able to answer these questions. What is it I want people to feel when I am on stage? What do I want them to think? How do I want to express a word when I open my mouth? Where does the line start and where does it end? How do I want people to see me as an artist? What is most important? These are just a few of the questions I ask myself periodically. And especially for each production that I do.
For me personally I really care about the uninterrupted breath flow and general sound production being the most prominent. I guess it comes from my time playing the violin but I really think that the music and the story are one in the same thing. Therefore if we express the music properly and with our full bodies, we will tell the story properly. Opera was never really meant to be a recording art form. It is a live art form and what makes it special is the live frequencies we are hearing. The bodily expression from the artist on the stage. In my opinion this is what makes it overwhelming for people.
Some other questions I could ask myself is how do I want the audience to feel at the end? What do I want them to say to each other when they go home. Not just…. " That was lovely."
In the end each artist has to decide what they are there for, on the stage.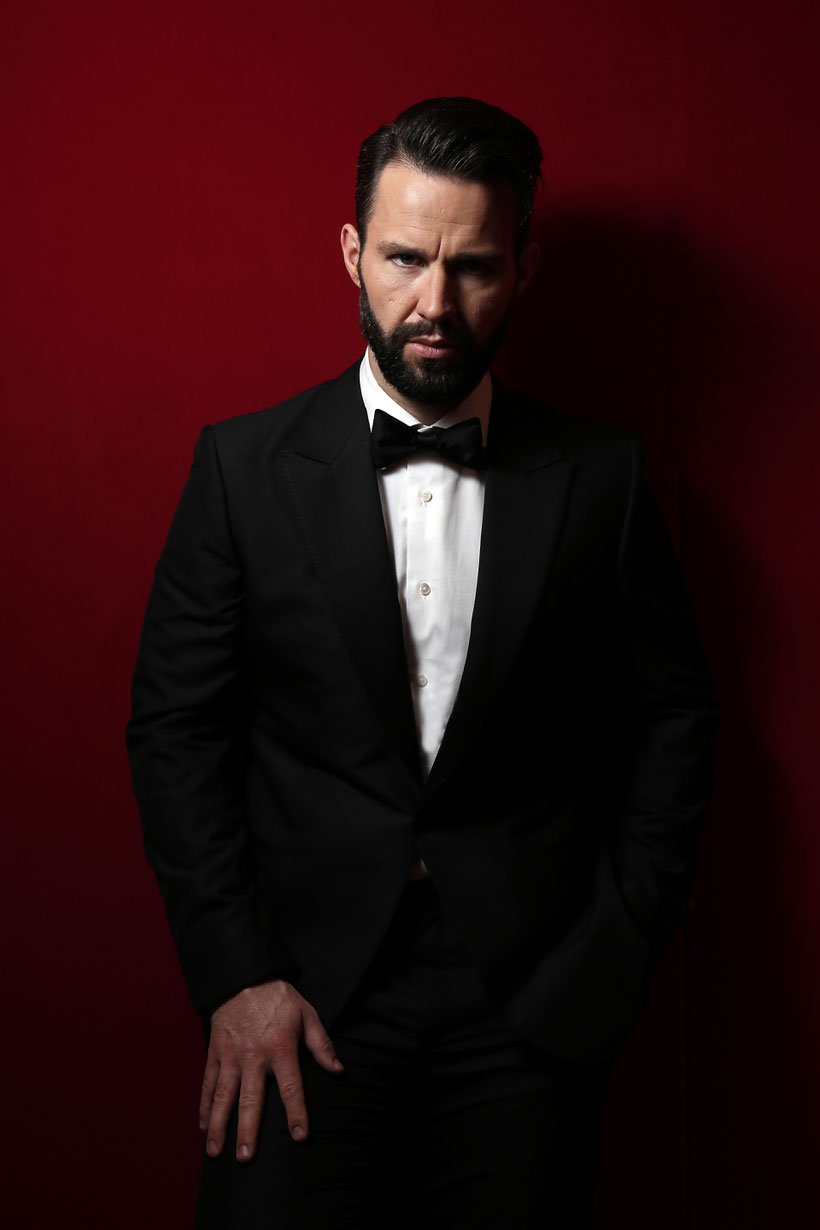 Operaversum: Recently you performed at the Greek National Opera in Athens. So performing there must be a great experience overall?
Adam Smith: Absolutely, everyone at the opera company was wonderful and extraordinarily kind. I have to admit there are some seriously great singers in Greece ,though the opportunities for Greek singers in Greece are not plentiful. But the Greek National Opera does a lot to support their singers, providing them with opportunities to perform in many different areas. So for me the experience performing in Athens was an absolute pleasure. I hope to return there in the coming seasons.
Operaversum: And did you have the feeling that the Greek opera singers know drama better than anyone else?
Adam Smith: They certainly are very in touch with their emotions, in that very mediterranean way! No, truly they are wonderful people and great artists. They really respect the art form and I have a lot of time for that.
Operaversum: Please, tell me about your most unforgettable stage experience and what made it so unique?
Adam Smith: My most unforgettable time on stage so far was in December 2021. I went to Bogota in Colombia for the first time to sing a production of Tosca. I had no idea what to expect there. I had only done Cavaradossi once before in an outdoor theatre during the pandemic. So this was going to be my stage debut in the role. The experience was absolutely life changing for me not only because the Colombian people are so welcoming, friendly and helpful.
The audience absolutely loved it and clearly had a strong desire for more art of this nature. But the most special part was my connection with Maestro Andres Orozco-Estrada. I remember that especially on the final performance I was singing "E lucevan le stelle" and Maestro could almost hear and feel the line I was about to sing before I had even sung it.
When I finished the aria the applause seemed to last forever and I thought I would have to give an "encore". This was the first time this has ever happened to me onstage. Incidentally this production was so successful that it was then brought back this year for another two performances. Only compounding what a special experience it was.
Operaversum: I can imagine. It sounds as if you really had a very beautiful experience over there, which makes it worth doing the job and being an opera singer, I reckon?
Adam Smith: Very much so. Those are the occasions we all strive for in this art form. But the fact they don't happen all the time make them even more special. It makes the hard work we put in mean a lot more as well. I accept that we are lucky in some way that music is our profession. But then again I could have certainly done other things for a living as well. But the luck itself is that we found something that we absolutely love doing. And that is probably the most important thing to remember as a human being.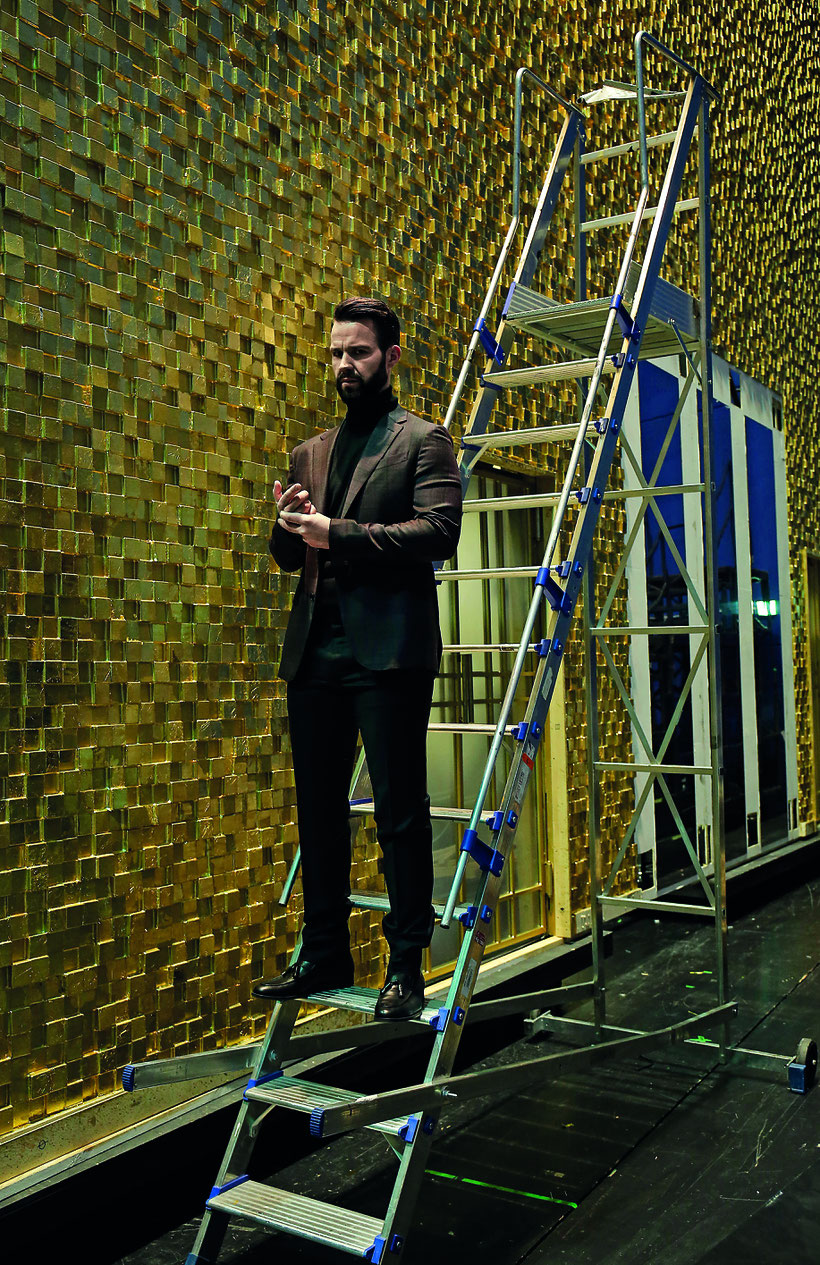 Operaversum: What are your professional aspirations in terms of dream roles. At which opera houses would you still love to perform?
Adam Smith: There are so many houses in which I am very much looking forward to perform in the future. Bayerische Staatsoper, Opera Bastille in Paris, Berlin Staatsoper just to name a few of the many wonderful houses.
Meanwhile I have some role and house debuts coming up in the USA, which I am very excited about. One of them is Turridu and the other is Gounod´s Romeo. I also really want to sing roles like Massenets Des Grieux and Werther. Then there are roles like Maurizio in Adriana Lecouvreur, which is not yet on the books. And a few years down the line, Andrea Chénier and Puccini´s Des Grieux.
Operaversum: Are there also any plans to come to Hamburg in the near future?
Adam Smith: Yes, I will actually be in Hamburg in 2024, singing Cavaradossi. I am very excited about that!
Operaversum: In your opinion what makes opera so special and a magic place to be?
Adam Smith: Opera is a live art form based on frequencies that the human body can produce after years of training. These are primal frequencies that can be felt deeply by other humans. This is what makes it special. The audience can leave the real world for a few hours and release emotions that maybe they didn't eve know they had inside them. They can laugh, cry, smile, get angry and feel pain. Then they can walk away having experienced something magical. But in my opinion, for this to be possible, it has to be the live art form. Experienced in the theatre.
Operaversum: Thank you so much Adam, for all the inspiring insights. I am wishing you a lot of success and toi, toi, toi for all future performances to come.
---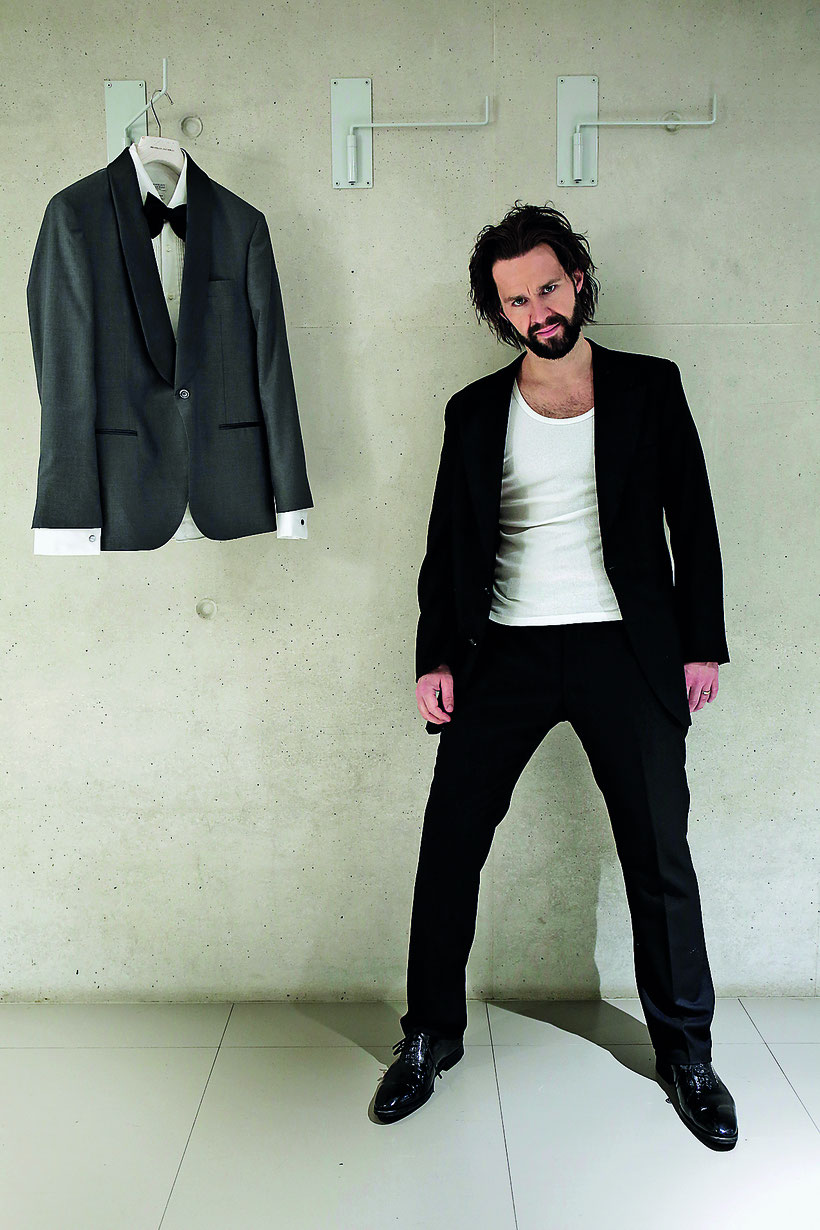 Hailed as the "tenor that the whole opera world is talking about" (Marie Claire) and a "revelation" (Backtrack), Adam Smith is known for his voice that "overflows with dramatic conviction and heroic impact" (Opera Now Magazine). Recent standout roles include Don José in Carmen, Rodolfo La Bohème and Cavaradossi in Tosca. Having already made his debuts at the Glyndebourne Festival, La Monnaie de Munt and Opéra National de Bordeaux in previous seasons, his 2022/23 season includes multiple house debuts throughout Europe and a return to South America.
Adam Smith's 2022/23 season begins with his debut at the BBC Proms as Luigi in Puccini's Il Tabarro conducted by Sir Mark Elder. This is followed by his debut with the English National Opera in London, where sings Cavaradossi in Tosca, directed by Christof Loy. Returning to the title role in Les Contes d'Hoffmann, Adam Smith makes his debut at the Greek National Opera in a production by Warlikowski. His season also includes his Italian debut singing Erik in Wagner's Der Fliegender Holländer at the Teatro Comunale di Bologna. After a triumphant recent South American debut, Mr. Smith returns to Bogotá to perform Cavaradossi at Teatro Mayor. He debuts at the Opera national de Lyon as Boris in Káťa Kabanov in April, and ends his season at Cincinnati Opera with a return to the role of Pinkerton in Madama Butterfly.
Adam Smith has worked with a distinguished list of conductors and directors including Calixto Bieito, Mariame Clément, Alexander Joel, Daniel Kramer, Cornelius Meister, Sir Jonathan Miller, Tomaš Netopil, Giacomo Sagripanti, and Alberto Zedda among many others. 
Born in the UK, Mr. Smith began his musical studies with the violin at the age of four. He graduated from the RNCM with a first-class honours degree in music with additional degrees from the International Opera Course at the Guildhall and a Master of Music with Distinction. From 2014-2017 Adam was a member of the ensemble at Opera Vlaanderen in Antwerp, during his time there he performed a diverse collection of roles. Prizes include First Prize, Audience Prize, Critics' Prize, and the prize for The Best Tenor at the 2015 Ferruccio Tagliavini International Singing Competition in Austria. In the same year he won Third Prize in the Ada Sari International Singing Competition in Poland and in 2016 he was a finalist in the International Moniuszko Vocal Competition.  
Recent highlights include his heralded debut at the Théâtre Royale de la Monnaie de Munt in Brussels as both Luigi and Rinuccio in a new Tobias Krazer production of Puccini's Il Trittico conducted by Alain Atinoglu.
Bachtrach commented on the performance: "[the] tenor knows how to pierce the orchestral wall with insolence without however neglecting the line and the most subtle nuances," Florestan in Fidelio at the Glyndebourne Festival, his South American debut at Teatro Mayor Julio Mario Santo Domingo as Cavaradossi in Tosca, Don José in Carmen, Rodolfo in Puccini's La bohème, Duca di Mantova in Verdi's Rigoletto at Scottish National Opera, and the Prince in Dvořák's Rusalka. On the occasion of his debut in France, at Opéra national de Bordeaux as the title role in Les Contes d'Hoffmann, he was praised for his French diction, "The pronunciation, to which we French are so attached when it comes to opera in our language, is neat, the natural emission of the voice has the ideal timbre so that the poet stands out from the other tenors without forcing the line." (Forumopera)
---