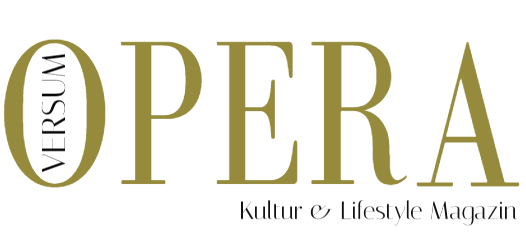 09. März 2023
Rubrik Interviews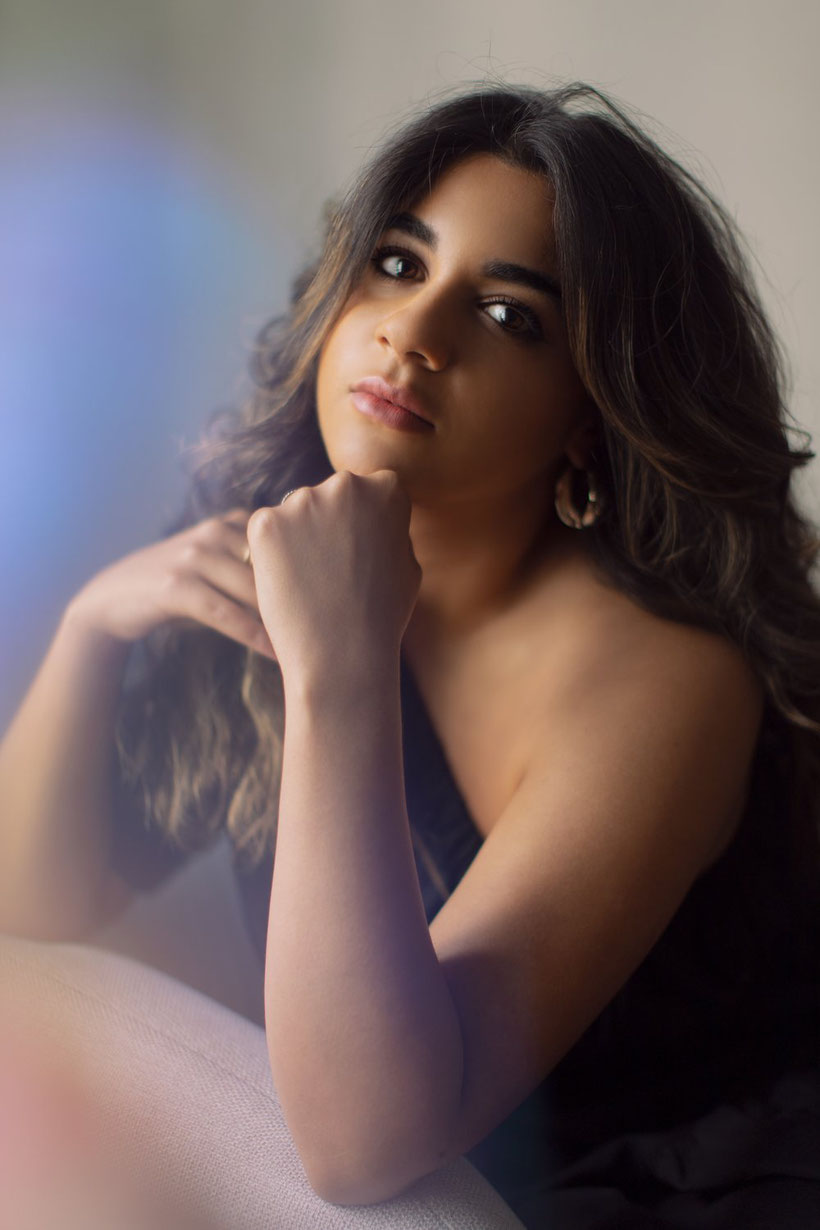 Amina Edris is one of the bright young stars of the opera world who dares to take on a variety of roles from baroque music to new creations. With the role of Cleopatra in John Adams' world premiere of a contemporary production at the San Francisco Opera in 2022, Amina quickly prepared for the title role of Cleopatra at short notice.
Keen to deep dive into her characters, Amina is fascinated by interpreting characters based on history. Thus she gathers as much knowledge around the subject matter of the piece and does not stop doing so until she obtains a really profound and meaningful understanding of the personality she is about to bring convincingly to life on stage.
Sincerity and truthful emotions are the key attributes that primarily influence the way Amina acts and sings in front of an audience.
And when it comes to performing the French repertoire, the soprano is completely in her element, mainly because the French idiom encompasses everything that the young artist thinks of stereotypical romantic. Being her own worst critic, Amina tends to be a perfectionist, but knows when it is best to overcome the inner restrictions of her "vocal brain".
Learn how Amina interprets Verdis Violetta in La Traviata and what it means to her to trust her own instincts to transform into the free-spirited person Violetta truly is.
Operaversum: When did you first discover that you were made for the opera stage? And was it an easy path to follow to finally become an opera singer?
Amina Edris: To be honest with you, I never made a conscious decision to become an opera singer in the first place. It all happened by complete accident that I fell into the world of opera. I knew that I always wanted to sing, but I never picked a specific music category. As a child, my uncle was instrumental in sparking my interest in music.
He plays the guitar, the Egyptian lute, as well as several Egyptian percussion instruments. He picked up on my curiosity whenever I saw him playing these instruments, encouraged me to give it a try, and began to teach me Classical Arabic songs. I eventually signed up for singing lessons at school, joined the school choir, barbershop quartet, and I learned to play the trombone and joined the orchestra.
Transitioning from high school to university was not the easiest road since my parents were not too fond of my ambition to become a professional singer. They wished for me to pick a more traditional path, and in my efforts to please them, I enrolled to study engineering. By the end of the first semester, I realised that I was deeply unhappy with that decision, I un-enrolled myself from engineering, and on a whim, I asked to audition for the school of music.
I walked into the audition with very little knowledge about this specific music department and the type of courses they offer, I sang a jazz standard and "Summertime" from Porgy and Bess. I was lucky enough to be accepted, and was informed that I had to wait until the following academic year to officially begin my music degree.
Finding myself with a six month gap, I decided to go to Egypt to spend time with my extended family, and this is where I leaned on my uncle to break the news to my parents. My mum had a difficult time accepting the choice I had made to pursue a career in music, and even refrained from speaking with me for several months, however, over the years she became more understanding and I believe she is actually proud of me for following my passions.
Operaversum: So it seems it was not an easy path for you to accomplish to finally become an opera singer?
Amina Edris: I don't think it's an easy path for anyone. There is a lot of commitment, discipline, ambition and work ethic that is required. But passion also plays a big role. When you are deeply passionate about something, you are able to push through challenges that may come your way.
I was very fortunate to have a brilliant coach at university who sat me down in the first year of my degree and said "How much do you love singing? Can you picture yourself doing something else with the same passion you have for singing? Because if you do, go do the other thing.
This is a very demanding career and it will constantly challenge you. You should only do this if you are truly passionate about it." While it may seem harsh to some, I was very grateful to have had that conversation very early on in my journey and set realistic expectations. I value her words to this day.
Operaversum: Amina, you have started your 2022/2023 season with a world premiere of an opera by John Adams called "Anthony and Cleopatra".
What did it mean to you being part of this amazing world premiere and what made the role of Cleopatra so special for you?
Amina Edris: Well, it was all such a whirlwind because I was brought on to join this project only a few months prior to rehearsals. When I first got the call from my manager, my initial thought was "Is this right for me?" given my lack of experience with contemporary opera.
John has a distinct style of composition, which is very different from the type of repertoire I had sung thus far, so naturally I wondered if I was up to the task.
But there was no doubt in my mind that I was drawn to the subject matter, given that it centers around one of the most iconic women in all of history - particularly my country's history and culture. In the end, I took a leap of faith and told myself that this would be a challenge worth pursuing.
I must say it was one of the most rewarding and extraordinary experiences to be involved in a world premiere and working with a living composer.
Operaversum: But did you also have enough time to thoroughly prepare for this role?
Amina Edris: Prior to rehearsals, I was able to meet and work intensively with a wonderful pianist and coach, Laura Poe. Laura was the most ideal person to guide me through the score because of her extensive knowledge of John's work, and the fact that she was part of the music staff for the show.
Once rehearsals began, everyone on music staff was supportive to every single member of the cast. We also had the luxury of having a brilliant prompter, Matthew Piatt, who was the glue holding us all together!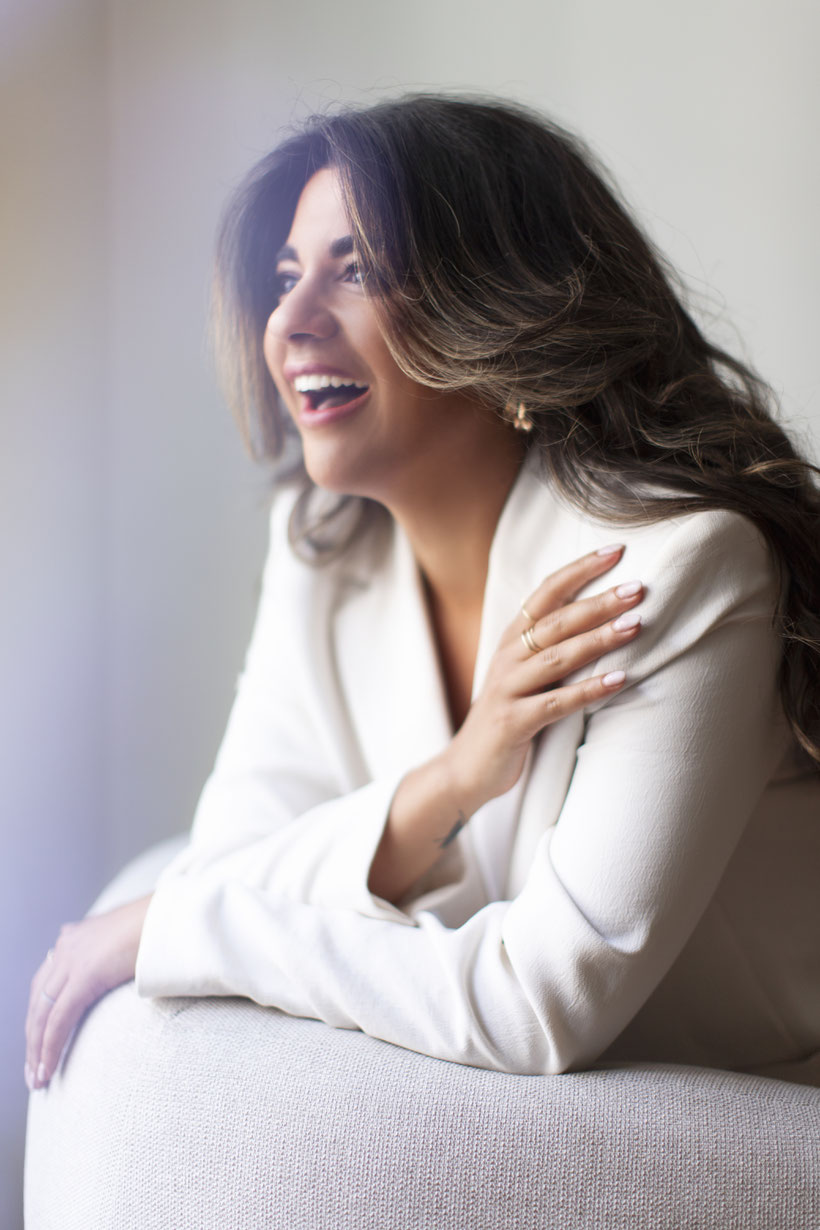 Operaversum: Having a series of role debuts ahead of you certainly means that you have to start every single role from scratch.
What makes it so thrilling for you to take on a new role and how do you get well-prepared in order to authentically dive into each and every character both vocally and emotionally?
Amina Edris: I have done several "jump-ins" in this past season with very little time to prepare. However, in an ideal world, it is always nice to have sufficient preparation time. A couple of months of intense work with a coach in order to be able to get the role truly in the body.
Besides, having enough time to prepare for a role, also means I can invest in research, which I believe is really important particularly if the role is based on a real figure such as Cleopatra, or a character inspired from a novel, such as Manon, for example. I like being able to gather as much knowledge as I can around the subject matter of the piece, so I can have a more profound understanding of each individual character I am bringing to life on stage.
There is a special undeniable spark when you can deeply and authentically connect to a character, and that connection grows over time as you get multiple chances to interpret the same character. That is actually what I find the most thrilling.
Operaversum: I have learnt that you love singing the French repertoire which also reflects in the list of roles you have already been singing.
What makes it so special for you to sing in French rather than in any other opera language?
Amina Edris: It's quite difficult to put into words exactly. Some repertoire just naturally fits our voices slightly better than others, and I think French repertoire is that for me. I grew up speaking Arabic and French before learning to speak English, so perhaps there is an element of feeling connected to the language. There is an array of vowels that are exceptionally beautiful to sing, and a natural flow to a language that is quite poetic, melodic and delicate.
Operaversum: In September 2022 a live recording of "Robert le Diable" was released with you performing the role of Alice.
Does your stage presence change at all once you realize your voice is being recorded? What is it like to listen to your own voice? Are you a criticial person?
Amina Edris: Oh I am definitely my own worst critic. Sometimes we just can't help the inner perfectionist and I find myself often looking for the flaws when I am listening to myself. Maybe that is just human nature? As I get older, I am learning to find a better balance.
When it came down to recording "Robert le Diable", my only priority was to be present on stage, to be in the moment and not think about anything else. The recording was captured from the live performances, so my only thought was to give my best so that people who were watching live and people who would eventually listen to the recording at a later stage would feel the exact same emotion as the audience in the theatre that day.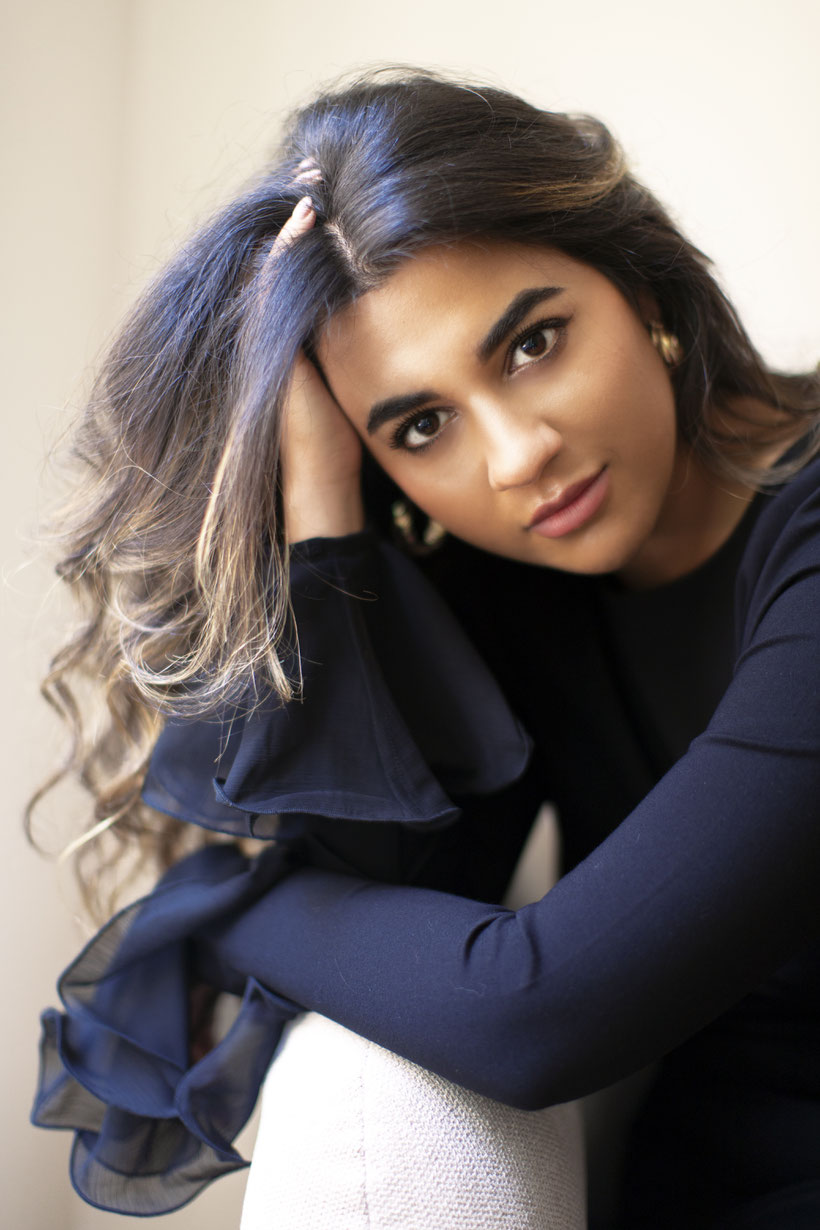 Operaversum: Let me tell you that I am always extremely fascinated by the character of Violetta in Verdis "La Traviata". It is such a challenging role with fireworks of coloraturas and a highly dramatic twist towards the end.
What is your technical approach to perfectly interpret the diverse character on stage?
Amina Edris: Violetta is one of those roles that is both complex and simple, simultaneously. On the one hand, you have to be grounded in your voice and technique, and on the other, you simply need to feel the extreme emotions this character experiences, from outbursts of joy, to heartbreak, to pain.
Knowing my voice, I always knew that I would have to be strategic in my approach to the music in Act 1, more than Act 2 and 3. Act 1 ends with the famous "Sempre libera", which is a technical beast, so in my role debut, I was very aware of my pacing.
I don't want to say that I prioritised technique over emotion necessarily, because that is very much against my nature, but I was more conscious of the technical challenges of the aria. The next time I revisited the role, that is when I allowed myself to take more risks and switch off the "singing brain".
It's a very fine line striking the right balance between knowing where to place the voice and planning the approach to the coloratura phrases, whilst also granting yourself permission to let your voice soar and express freely. After all, what is "Sempre libera" if you cannot allow yourself to let your emotions burst to highlight the free spirited nature of Violetta.
Operaversum: Amina, when you go out on stage and perform: What is the most important message you want to bring across to your audience as an artist?
Amina Edris: The most important message I really want to bring across to my audience is sincerity. Any emotion that I produce with my voice, whether it be anger, madness, jealousy, happiness or pure joy - whatever it is - I want it to be honest and sincere.
I am convinced that the audience connects to truthful storytelling at all times. And that is why I always strive to have my emotions come from an honest place and not a fabricated emotion.
Operaversum: Is there a particular "dream role" which you really wish to perform in the near future?
Amina Edris: I would love to sing Blanche de la Force in "Les Dialogues de Carmélites". Poulenc laces the sweep of historical events, recounting the true story of the Carmelite nuns of Compiègne faced with the prospect of martyrdom during the French Revolution's reign of terror with the inner spiritual journey of Blanche de la Force.
Blanche is deeply troubled, and crippled with fear and anxiety of the world around her. She is, to me, on of the most fascinating and intriguing characters in French opera.
Operaversum: Are there any particular opera houses you would love to perform at?
Amina Edris: Well, the list is endless. I am very fortunate to have already had the chance to sing at some beautiful places around the world, but there are still many more on my list, that's for sure. In terms of the German houses, I would say Staatsoper Berlin and the Bayerische Staatsoper are at the top of my dream list.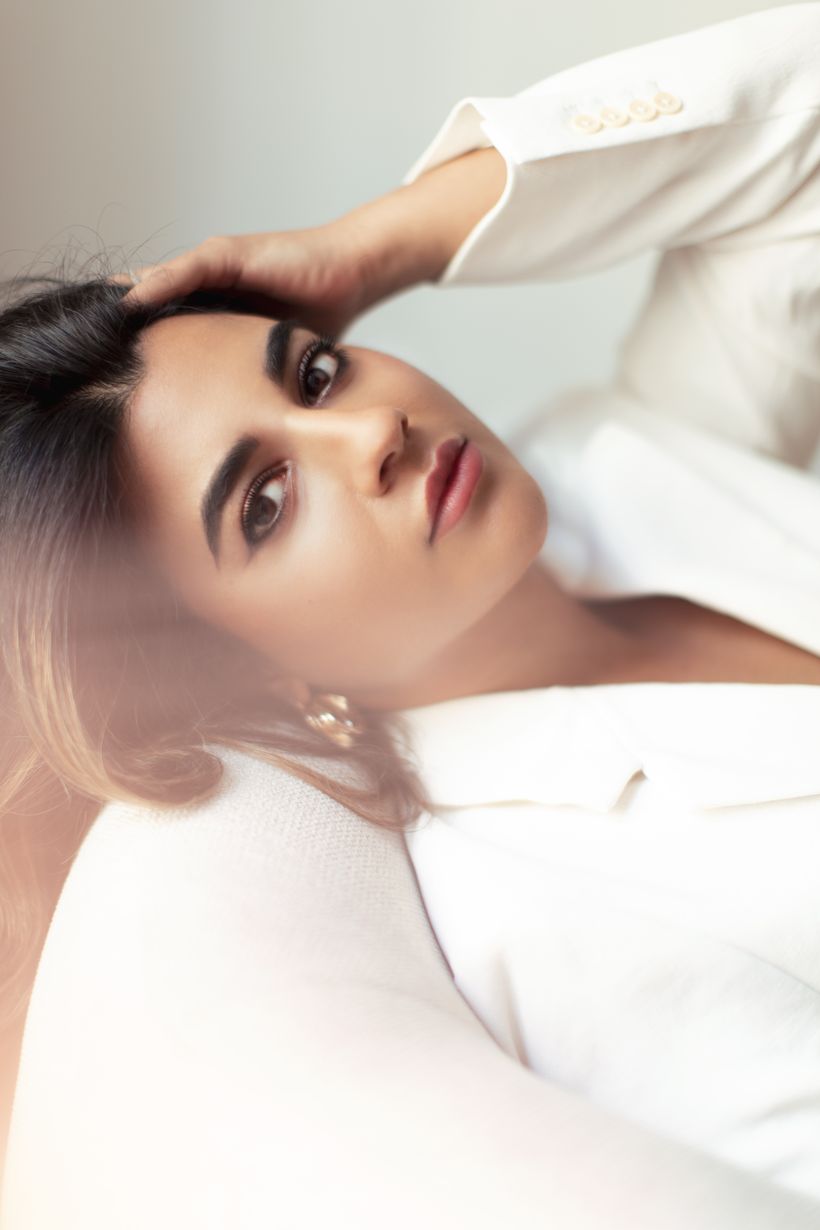 Operaversum: So what about the Elbphilharmonie in Hamburg?
Amina Edris: Oh are you kidding? I would absolutely perform there in a heartbeat! That venue is iconic.
Operaversum: In your opinion what makes opera so fascinating and a magic place to be? Why should I attend an opera performance at all?
Amina Edris: Opera is the combination of music, drama, stagecraft, and the un-amplified human voice. It is copious resources of talent and highly complex technical execution. It is storytelling in the most heightened form.
Dare I say, I challenge anyone to attend an opera performance and not be moved or even overwhelmed by the sheer power of the sound of the orchestra and the human voice soaring over it. It is an exhilarating experience and I think everyone should give it a go, at least once in their life.
There are also times when I have encountered people in a taxi, or a café, or restaurant, and upon striking a conversation with them, they are more inclined to come and watch a show because they have met the artist.
Operaversum: What I think might also help to have a younger audience drawn to the opera is a programme where frequent opera-goers would team up with absolute newcomers and introduce them to the world of opera to have them overcome the boundaries of their first visit?
Amina Edris: I think that is a brilliant idea. I also wish opera and classical music were more integrated in the school system so that we are introduced to it from a young age. I was at a jewellery boutique in Vienna and the owner asked me why I was looking at a particular pair of earrings.
I told her I am an opera singer and I am often looking at unique pieces of jewellery to wear in my performances. She went on to share with me how much she enjoys classical music, and has been attending the opera since her parents first introduced it to her at the age of 12. She also stressed that it is simply part of the Viennese culture, so in a way, attending the opera as a child was not a foreign concept or activity.
Early exposure to this beautiful art form lessens the intimidation. It is also important to dismantle the stereotype that opera is expensive and for the elite. While, yes, it is costly to purchase prime orchestra seats, there is a wide range of seating options and affordable tickets on offer. Some of the lowest priced tickets for the opera can even be cheaper than going to the cinema.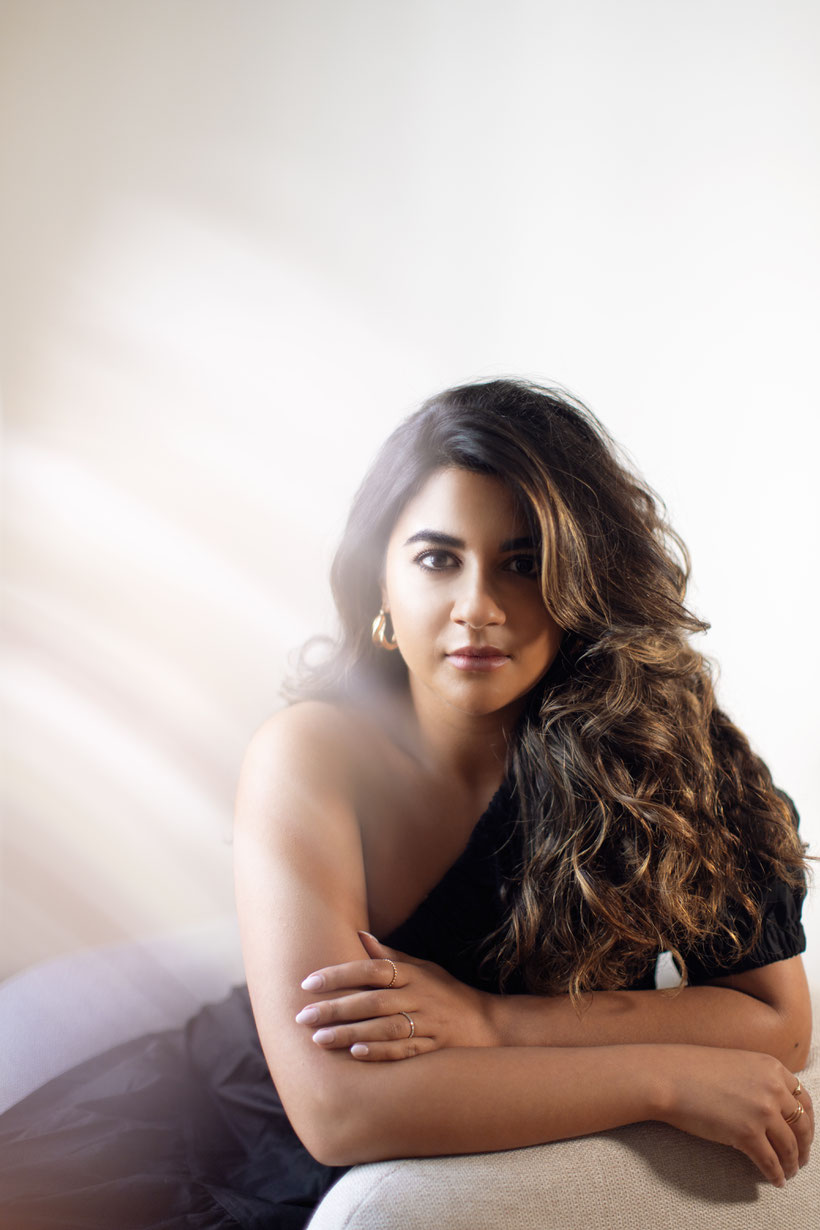 Operaversum: Perhaps some things in opera may as well need to change with regards to branding and marketing, to draw much more attention and eventually interest to this seemingly distant art form?
Amina Edris: I have a positive outlook on this, and believe that we are all collectively trying our best to find ways to make opera accessible and attainable. It is important to stress that opera is not reserved just for the elite. I certainly do not come from an elitist upbringing. I am just a regular person who appreciates and loves this beautiful art form.
Operaversum: I am also convinced that social media already has a positive impact on how opera is perceived in a more approachable and down-to-earth kind of way, as it already connects opera singers with the public!
Amina Edris: Absolutely. Social media is a very powerful tool. It can be a very good connecting bridge between the audience member and the artist, and a glimpse into the life of an opera singer. I personally enjoy sharing little snippets of my life, practice, rehearsals and performances. I also enjoy sharing all aspects of this job, and not just the glamorous moments.
Operaversum: That sounds reasonable. Amina, thank you so much for the insights and the inspiring conversation. I am wishing you a wonderful season ahead.
---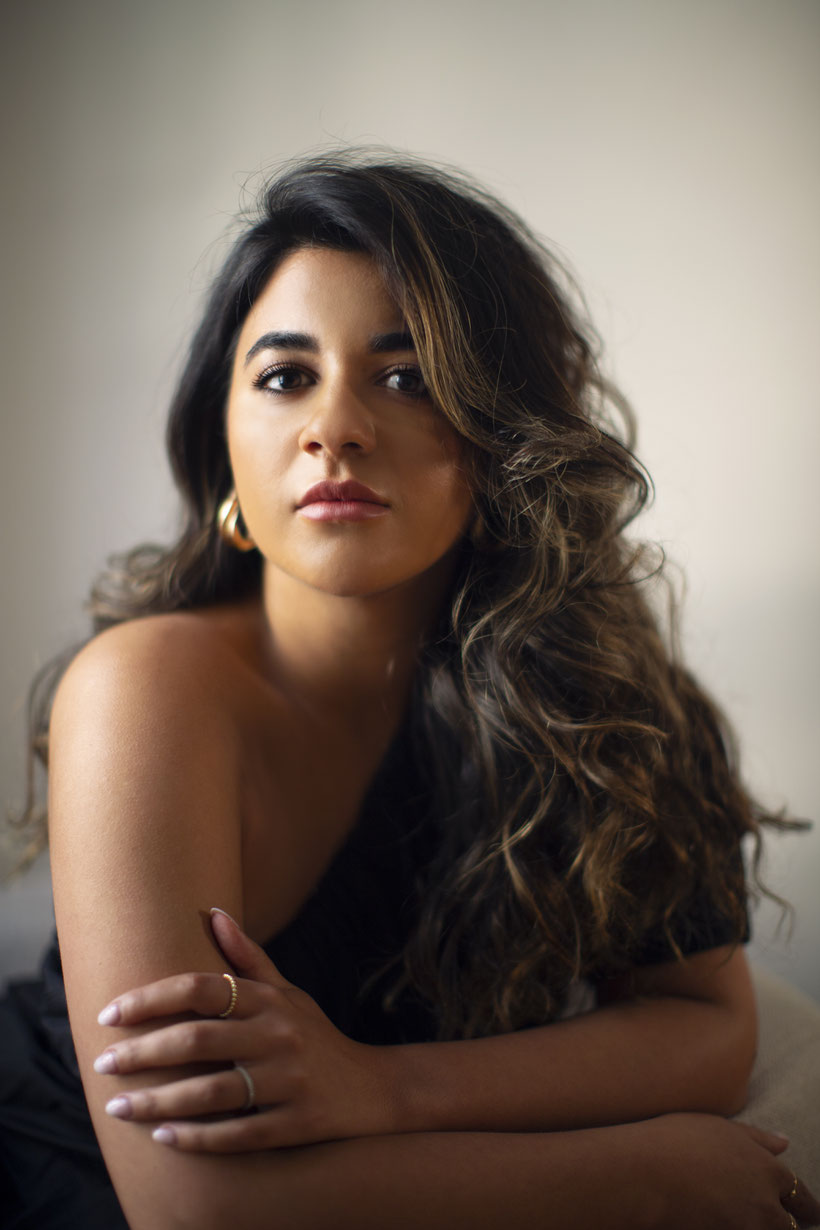 Soprano Amina Edris has been hailed as a "revelation" (Forum Opera) and has been praised for her "lustrous" tone (Opera News). Born in Egypt and raised in New Zealand, she has blended her cultural background to create her own unique artistic identity, making her one of opera's most intriguing young stars.
In previous seasons, Amina debuted the role of Manon (Manon) to great critical acclaim at the Opéra National de Bordeaux and reprised the role at the Opéra national de Paris, debuted the role of Adalgisa (Norma) in concert at the Festival d'Aix-en-Provence, performed the role of La Folie (Platée) under the baton of Marc Minkowski at Opéra national de Paris, made her debut at the Grand-Théâtre de Genève as Fatime (Les Indes galantes) in a new production by Lydia Steier, and as Alice (Robert le diable) at Opéra national de Bordeaux, performed the title-role in Gounod's Roméo et Juliette at the San Francisco Opera, Glycère in Gounod's Sapho with Washington Concert Opera, Micaëla in Bizet's Carmen at the Opéra du Rhin and Violetta in Verdi's La Traviata both at Opéra de Limoges and the Canadian Opera Company. Equally dazzling on the concert stage, Amina's appearances include Fauré's Requiem, Mahler's Symphony no. 4, gala concerts at the Opéra National de Bordeaux and with Real Filharmonia de Galicia, and the Schwabacher Recital series with San Francisco Opera. 
Amina holds a Bachelor of Music from the University of Canterbury New Zealand, a Masters from the Wales International Academy of Voice and a post-graduate diploma from the San Francisco Conservatory of Music. After completing her studies, Amina participated in the Merola Opera Program, subsequently becoming an Adler Fellow at the San Francisco Opera. 
Her many accolades include First Prize and the Audience Prize at the inaugural Concours Bordeaux Médoc Lyrique 2018, the Deborah Riedel award at the Joan Sutherland and Richard Bonynge Bel canto Competition, the prestigious Sydney Eisteddfod McDonald's Operatic Aria Competition, and the Dame Heather Begg Award. 
---