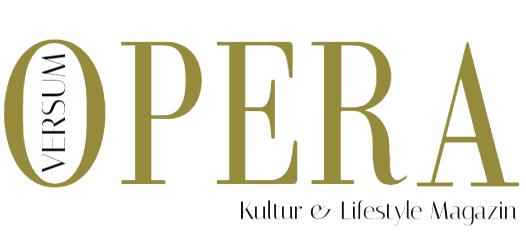 05. August 2022
Rubrik Interviews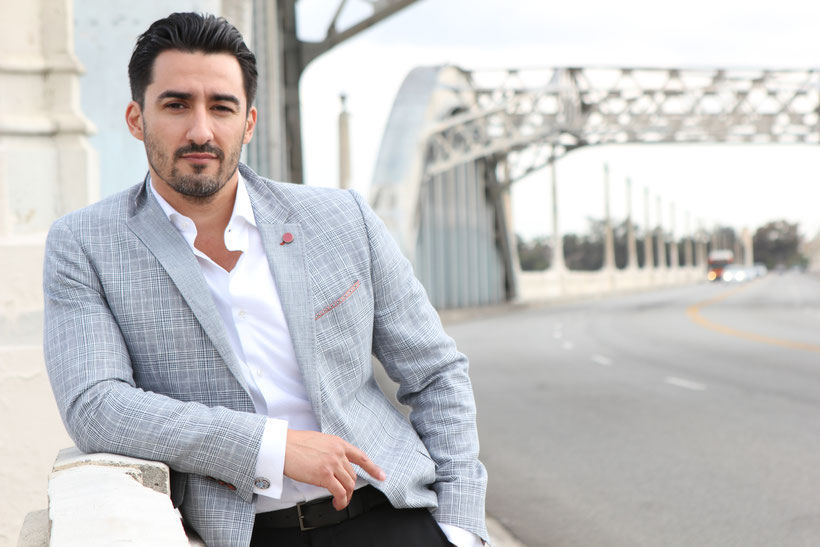 I am meeting Charles Castronovo one day before his debut at the "Klassik Open air" at Lower Saxony´s capital of Hanover. Set in the beautiful surroundings of the Maschpark on a stage that is situated in front of the monumental "Neue Rathaus", the US-American tenor is to perform all-time classical Italian and French arias for about 30.000 enthusiastic classic fans. 
Already busily rehearsing with a tight time schedule in place, Charles Castronovo still finds the time to talk about his current career steps, the two albums, he has been recording so far and the merits of being an opera singer, even though his childhood dream was to become a real rock star. 
With his down-to-earth approach and a great sense of humour, I soon learn that Charles Castronovo takes his operatic career goals step by step, much concerned to build a solid ground for his next repertoire move. Known as a very approachable singer colleague, he also gives a helping hand to young tenors in need of technical advice.
And when it comes down to performing on stage, Charles Castronovo turns out to be a real thoroughbred musician who knows his bulletproof singing technique well and most of all enchants his audience with a full set of emotional colours.
Operaversum: Much to my surprise I read in your biography that as a young man you initially aimed at a career as rock star. What key experience made you change directions to finally become an opera singer instead?
Charles Castronovo: Well, as a young kid who loved music to bits and particularly Rock 'n' Roll it seemed rather obvious to me to become a rock star. So when I started singing I soon realized I could master my instrument extremely well, even though I felt that my voice always sounded a bit too clean, as it did not have the smokiness which would characterize a real rock singer´s voice.
Trying hard to sound like one though, I would be practicing Beatle songs on a regular basis with a friend of mine during lunch break at school, which is where my former teacher also discovered my musical talent and asked me whether I would join the school choir.
Initially not too convinced, she eventually talked me into it by telling me that the choir held 60 girls and just 10 boys. And that sort of did the trick in the end, as I really got to like the idea to be singing with a whole bunch of girls.
So once I had joined the school choir, where I would soon sing solis, I felt that singing the harmonies came really easy to me. It actually felt effortless. Not so much later I listened to some opera music for the first time, which was when I fell head over heels in love with that genre. It was so dramatic and emotional at the same time that for me opera turned out to be the Rock´n´ Roll of classical music.
So I just knew I wanted to do that professionally. And of course when you also get a good reaction from others, you feel even more secured to continue what you love doing the most.
Operaversum: Charles, you have been gaining a lot of experience in the repertoire of lyrical and belcanto opera. To be very authentic in a role character what is your personal view: Do you rather need a bullet proof singing technique or is it more vital to have the whole range of emotions right at your disposal.
Charles Castronovo: I am a little bit down the middle, but if you force me to choose between the two of them I would say emotion is more important than technique.
So for the full experience of a role character, I might as well argue with myself in many ways with this question. But let me put it like this: The better the technique, the more you can do with your voice, the more freedom you gain to concentrate on your emotions and eventually you can let them flow.
Operaversum: You mean once you master your singing technique perfectly well, you do not really have to think about it, which sort of comes close to the natural way of speaking?
Charles Castronovo: Absolutely! Once you have a bullet proof singing technique you can start to be creative with the emotionality of your voice. But of course there are also some singers with a great technique, who lack emotional colour, meaning that the soul does not come out as much as it maybe should.
Honestly speaking, a solid technique for me is not the be-all and end-all, as I most of the time would rather prefer to listen to a singer with a lot of heart and emotion without a perfect technique rather than to a perfect technician without emotion.
In the end I would always opt for the first choice, as my favourite opera singers of the past were also not always the most solid singers. For example with Di Stefano I listen, I really listen attentively.
Operaversum: You listen attentively, because his singing touches you!
Charles Castronovo: It does, it really touches me. As soon as Di Stefano opens his mouth it makes me smile and I am usually extremely focused on what he sings, how he creates the emotion. So could I sing technically like him? I guess, no way.
Operaversum: But then you are not Di Stefano, but Charles Castronovo!
Charles Castronovo: Yes, that is right. But you know it is dangerous in a way that he sings. There is a danger to it.
Operaversum: ... which leads me straight to what Karajan once said about the "controlled ecstasy". When you get to the limit of your vocal recoursses and could basically go over the top and potentially harm your voice. So could this be a potential risk for you as well?
Charles Castronovo: Well, to a certain extent, yes. But it is more like a calculated risk where I am giving my voice a little push sometimes to figure out what and where the limit is. So I could just go a tiny bit over my limit and feel whether I am fine with it or not. If the latter is the case, then I can easily take one step back and just do what is more comfortable for my voice. The next time I may stretch it a bit over the limit again and see whether it feels all right. So in a way it works like when you are building up muscle.
Operaversum: A sportive exercise, as it seems then?
Charles Castronovo: More or less. It is like when for the first time you do for example a hundred kilos and your body is shaking, as you seemingly lack fitness. The more often you practice the better it eventually gets, as long as you build up the stamina and strength carefully. The same accounts for the human voice.
But to get back to the emotion, I would say that in the end it is the most important thing when it comes to singing. Nonetheless I am concerned to be careful not to overdo it emotionally.
So I always pace myself well, which means that step by step I proceed with bigger roles that are not extremely dramatic and mix them well with my already existing repertoire. So for example in September I will be performing Don Ottavio again, which I have not sung in years. Going back to former roles and repertoires gives me the flexibility, which is good for the agility of my voice to make it stay healthy and fresh for a very long time.
Operaversum: And let me ask you another question. Do you need to have gone through all sorts of emotions to convincingly play a role? Or can you pretend them out of the character you are interpreting on stage?
Charles Castronovo: Well, one may never have the full range of an emotional set gone through and for example in a role where they have lost a child, I can say that I do not know this experience personally. But there are certainly ways where you can act and source from the existing emotions you hold within. So I try to put whatever emotions I have as best and most suitable as I can into my roles. That is my method.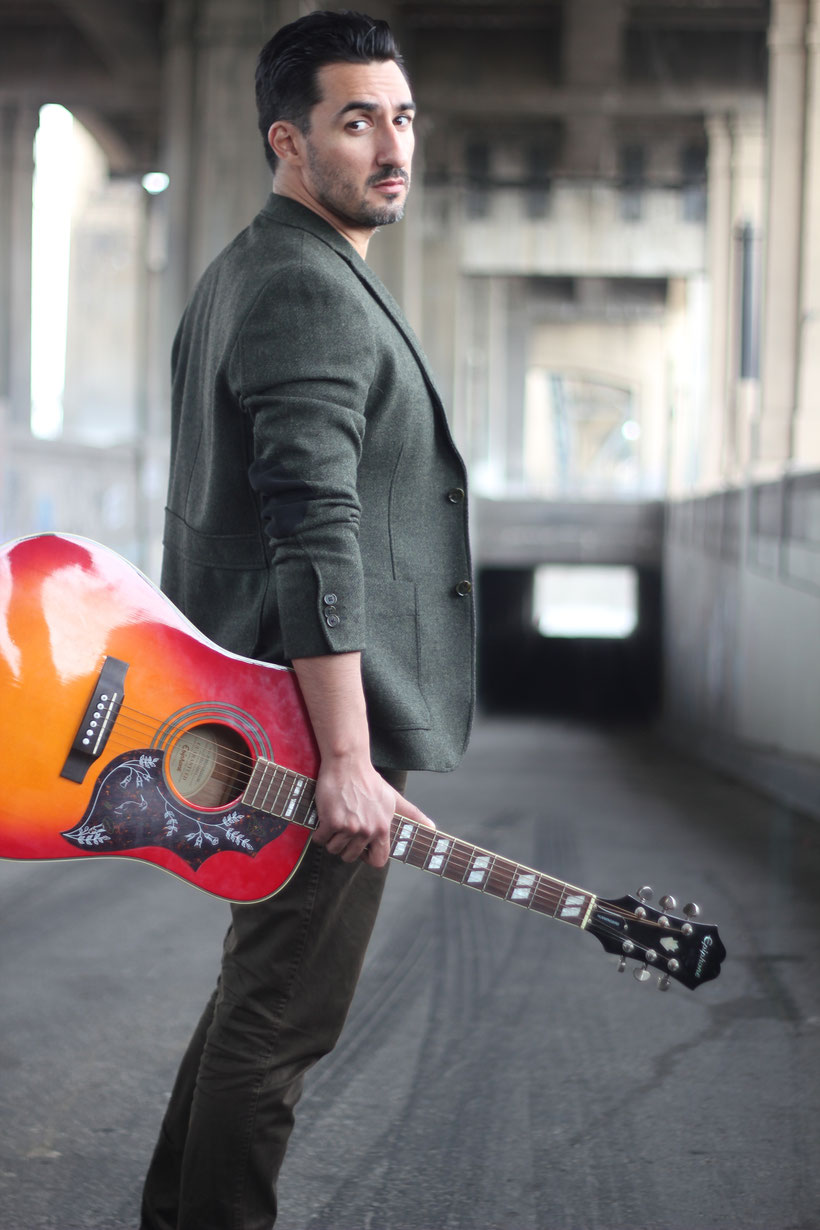 Operaversum: Now coming to another topic. You have been recording a Verdi album, which I guess will be released still this year. So tell me Charles, why did you decide for Verdi arias?
Charles Castronovo: For me Verdi simply fits like a glove, as his music is perfectly in line with what I have been doing for a long time. At the beginning of my career I have been starting with a lot of Mozart and lighter Belcanto roles.
Then gradually I also added French roles to my repertoire, always sticking to the somewhat lighter lyrical repertoire. And as for Verdi, particularly if it comes to operas such as "Un ballo en machera" or "Don Carlos" which is still the middle range of Verdi operas, as they are Belcanto roles with just some more drama here and there, I can say those fit me perfectly well.
To be honest, I now wish I would have made a record even earlier to show some Mozart and Belcanto, but I did not have the opportunity at that time. So it is Verdi now and I am really happy with it.
Operaversum: And how did it feel to sing in a record studio?
Charles Castronovo: It was an interesting and rather relaxed experience. The recording sessions took place in Lithuania with a lot of great artists by my side. Moreover I could take my time and even choose to do the arias as part of a whole scene. You know, for me it is important to get the overall picture, knowing in which musical context the aria is embedded. So I came up with the idea to do this album with less arias, but with the whole recitative, middle section and Cabaletta to wrap it all up.
Operaversum: How long does such a recording session take?
Charles Castronovo: The recording session so far took about four days. But there is still two more days to come in September as we are still missing some takes for the part of the men´s choir.
Operaversum: And there is also a Tosti album in process! So tell me a bit about this particular project and why you decided on Italian song, whereas German Lied would most probably also suit your voice rather well?
Charles Castronovo: You know that is a good question. Perhaps it is my look, my name or the repertoire I am doing most of the time. But actually nobody every asked me to record German Lieder. And I really adore Lieder, especially those of Schubert. It might as well be the time now to finally start doing the German Lied repertoire.
But the reason why I am doing this particular recording of Tosti songs is that for me it is an absolute passion project. I had this idea on my mind for such a long time. And If I cannot get it out of my head, it is extremely difficult for me to let go of it. So I decided to combine a few popular Tosti songs, mix them up with some of his more serious repertoire and a couple of other songs by Italian composers of the same time period, to have a beautiful compilation in the end that is accessible by everyone.
Operaversum: So you can really pick your passion projects now?
Charles Castronovo: Yes, I think so. I have enough contacts and long-time colleagues with whom I can get in touch to figure out whether they are up for a joint project. Of course such passion projects do not happen overnight. They also take some time. But once they can be realized, I am absolutely happy and grateful.
But honestly I would also really love to do some Lied repertoire. In my top three tenors ever and always list it is Fritz Wunderlich, I listen to constantly, particularly for his interpretation of Schubert and Schumann. Lied has been on my mind for quite a long time. Eventually I will get there.
Operaversum: In a former interview I read that you would also love to perform Cavaradossi and Andrea Chénier, which are both wonderful role characters. What is the reason you want to sing these particular roles?
Charles Castronovo: Well, Andrea Chénier is more like a dream role where I am not yet sure if I will ever accomplish it. It is a very special and dramatic kind of role. But you know at a certain point in the past I was not even seriously thinking about singing Don José in Carmen or Un ballo en maschera. But now I am performing these two roles. So one can never predict what might still come along the way.
But Cavaradossi for sure will happen, not right now, but in the near future to come I will certainly give that a go.
Operaversum: This may sound like a funny question to you, but how does it personally feel when you perform the high C? And is it a really difficult note to sing for tenors?
Yes, generally speaking it is a difficult note to sing for tenors. As for myself I have to admit I was never one of those tenors who woke up in the morning and would have the high C at my disposal immediately. I mean there are some tenors who can perform it sort of on the spot. But then they have obviously a higher set voice. Of course I have already performed high Cs many times on stage. Sometimes they were really good, at other times they were just O.K., usually also depending a lot on what shape you are in at the day of a venue.
Operaversum: But how does it feel, when you sing it?
Charles Castronovo: It feels smaller than it sounds actually. And there is not much emotion involved when you are singing the high C, because your brain goes into a kind of fog mode.
Operaversum: Fog mode, really?
Charles Castronovo: Yes. Have you ever seen Pavarotti sing a high C. All of a sudden his eyes would go blank. So your brain goes somewhere else and you cannot think clearly until you are finished with it.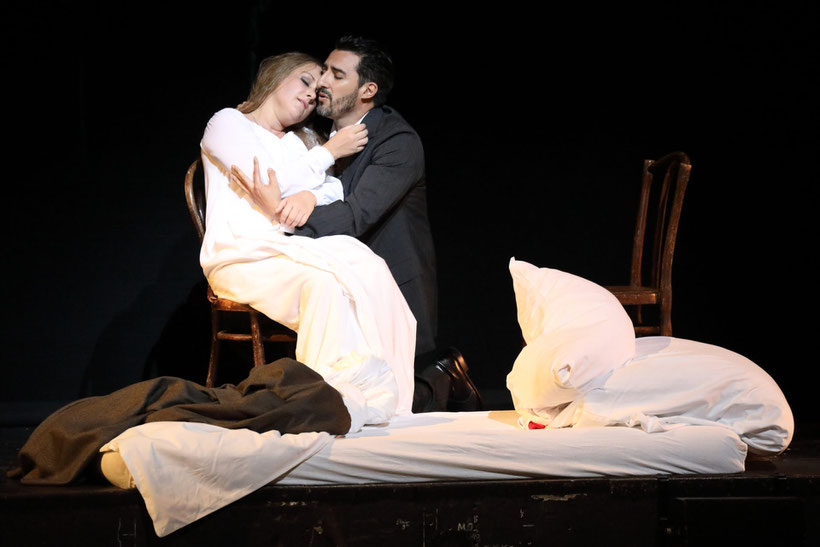 ©Wilfried Hösl / Bayerische Staatsoper

Operaversum: In the past opera singers seemed unapproachable for their audiences. Nowadays Social Media makes it possible for basically everyone to interact with artists, get a glimpse of what is going on behind the scenes and the like.
It also leaves the impression that opera singers are still not finished with their job once they have left the stage, as they continue interacting with their fans "virtually". How do you perceive this development?
Charles Castronovo: Well, this is a super good question, because I am always debating with myself over this topic. For sure there are some positive aspects about Social Media, as it makes the singer more accessible to the audience, such that the world of opera does not feel so distant or even elitist.
And that of course is a very positive development in a direction where you as an artist can influence the positive course by for example posting practical rehearsal videos or giving personal advice to young singers about their singing technique. So I am always willing to support and help them a little bit with their vocal technique, as I have not forgotten how it feels to be in their shoes.
But at the same time it can also have a negative impact, as a singer´s career also needs moments of secluding from public life. So you have to take care a lot of yourself, you need to regularly practice your voice, you may also have a family and loads of other responsibilities. And then on top of it all, there is still some engaging on Social Media to be done.
And taking that seriously means not only posting photos and stories without interacting with your followers. It also implies that you share fragments of a day in the opera world, but at the same time try to keep a good balance between your professional career and your private self, giving only as much away as is in line with your professional life. So for me the singer comes first, the private person has to stand behind.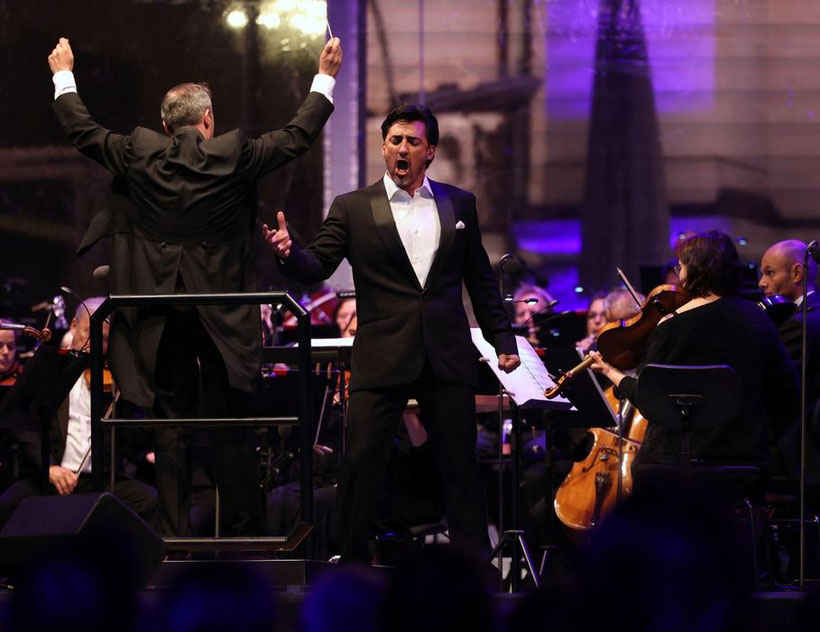 Operaversum: Well, that sounds more than reasonable, but makes me think yet about another topic: How do you handle a tight scheduled working day and if there is time in between, how you do relax and recharge your batteries?
Charles Castronovo: First of all, I am an open person. So having a busy schedule or interacting with people has never been an issue for me. But as for recharging my batteries, I like exercising and therefore try to almost every day go to the gym to get any kind of stress out of my system. But then again I love my job and I also remind myself every now and then - even if it is getting stressful - that I actually love what I am doing.
The funny thing with me is that I sometimes wonder why for example this schedule now turns out to be so crazy and stuffed with appointments, rehearsals and the like. And then all of a sudden I figure out that I am the one who has to be held responsible for all the arrangements done. You know, I really have a passion for doing a lot of things and for that reason I can at times not say "No". But since I know my limits well, I can usually get back to finding my balance.
Operaversum: If the "Tenoracle" could grant you a couple of wishes for your future musical career, what would they be?
Charles Castronovo: Well, I have been sticking to the same kind of goals for a long time now. But if it came down to an even more precise wish list I would love to be singing at all great opera houses, which I have basically done, except for La Scala in Italy and some other monumental places, such as Teatro Colón in Argentina. But La Scala is for sure due in 2023.
And then of course I would like to continue recording, as that has always been a dream of mine, since I am a big listener. So my Verdi and Tosti albums are on the way. Some other surprises will be coming up in the next years, certainly more opera recordings. And Lieder would also be great.
Last but not least I hopefully will be adding new roles to my growing repertoire and vocally stay in shape, which is more or less basic stuff and really nothing too crazy in the end.
Operaversum: That sounds exciting and very promising indeed. So I am wishing you all the best for the future and many more operatic highlights and exciting concerts to come.
The interview with Charles Castronovo took place on 13th July 2022 exclusively for Operaversum magazine.
---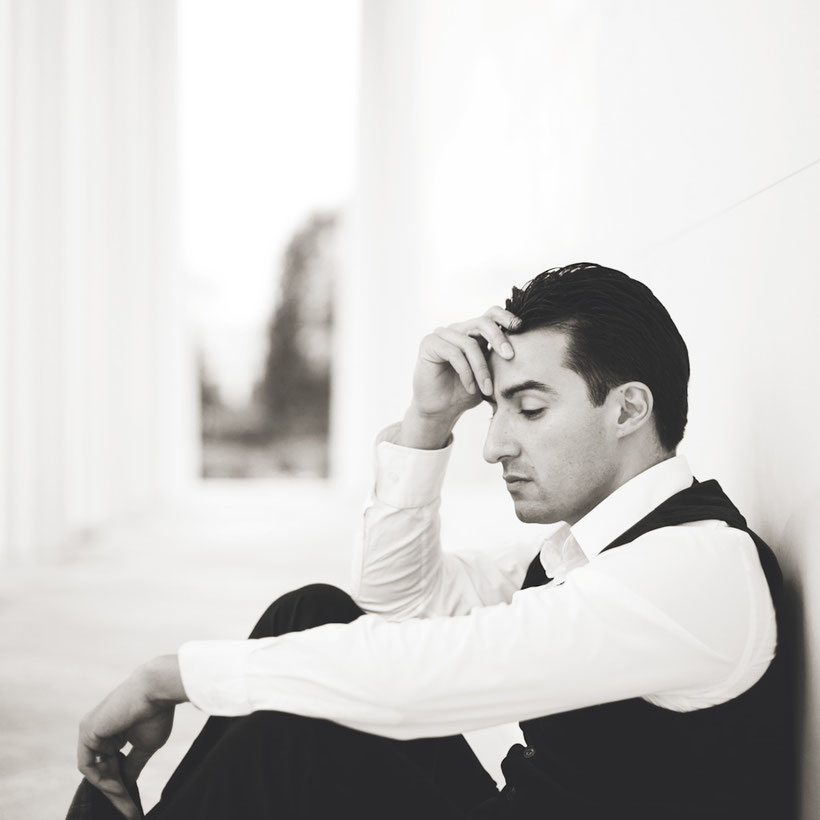 Acclaimed internationally as one the the most sought-after lyrical tenors, Charles Castronovo began his career as opera singer as a resident artist with the Los Angeles Opera.
Performing at the world´s leading opera houses such as Vienna State Opera, Royal Opera House London, Metropolian Opera New York, State Opera Munich, just to name a few, his versatile repertoire of tenor roles spans from Lucia di Lammermoor, La Traviata, La Bohème, Don Giovanni, Cosi fan tutte, Rigoletto, Faust as well as Romeo and Juliette.
Charles Castronovo has been performing also at reknown Open Air venues such as the Aix-en-Provence Festival and just recently at the Klassik Open Air in Hanover which was attended by 30.000 public viewers. The venue was broadcasted for Arte Concert.
Current projects in the making are two recordings of Verdi arias and Tosti songs.
For more detailed information about the artists portfolio, please visit the homepage of:
---