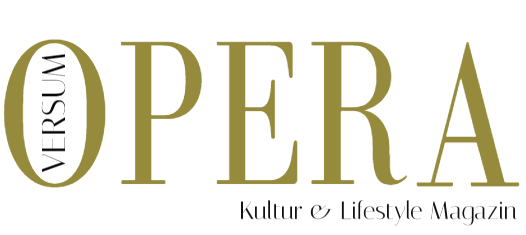 18. September 2023
Rubrik Interviews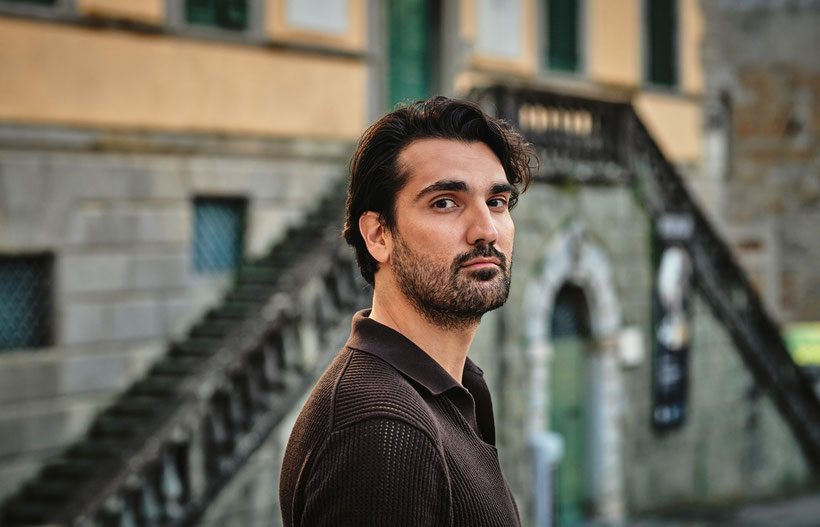 Lauded for his "vocally magnificent, radiant and distinctive tenor" voice (Opera Aktuell), Jonathan Tetelman has rapidly risen to become a major star of his generation. Chilean-born and New Jersey-raised, Tetelman continues to thrill on the world's greatest stages with "balmy verve" (Der Tagesspiegel) and a "darkly colored tenor timbre" (SZ).
And so it is that Jonathan Tetelman made highly auspicious debuts last season with the San Francisco Opera in a new production as Alfredo in La traviata, with Houston Grand Opera as Cavaradossi in Tosca, and finally with the Salzburger Festspiele as MacDuff in a new production of Verdi's Macbeth by Krzysztof Warlikowski, where I had the pleasure to meet the charismatic tenor for an inspiring interview about his recent roles as much as his forthcoming second album "The great Puccini" which is due to be released by end of September 2023.
Furthermore talking about Jonathan Tetelman´s most unforgettable experience on stage, it soon becomes crystal clear, why opera is not only a gateway to the human soul, but first and foremost the tenor´s world.
Operaversum: Living the experience to be at the Salzburger Festspiele and playing the role of Macduff in Warlikowski´s very modern production, how did this feel for you?  
Jonathan Tetelman: Well, taking on this role, I did not expect it to be anything like it was, as in the score it seems very small and compact due to the fact that Macduff is not the main character in the opera. But in this production Warlikowski put a lot of focus on Macduff and made him a kind of pivotal person, which I embraced.  
I really think we developed a great character with more complexity and a more semtimental aspect to it´s interpretation. I really liked that a lot as I love creating interesting characters on stage, even if there is not a lot of music for Macduff. 
Operaversum: And how did you like the atmosphere at Salzburger Festspiele? What do you think made it so special to perform at this venue if you had to compare it to any other festival?  
Jonathan Tetelman: I think this festival is really based on it´s  heritage and this high-level of heritage they have. My greatest opera heroes have all sung here, which is kind of nerv-wracking. But at the same time it is also a great feeling to stand in their places now. I felt very lucky to perform at Salzburger Festspiele and I hope to come back here and do some more wonderful productions in the future. 
Operaversum: Watching you interpret Macduff, I really had the feeling that you merge into your roles more than 100 percent. So how do you prepare for your roles and really deep-dive into them? Is that a long preparation phase and do you have any tools to maybe accelerate the process or even intensify it? 
Jonathan Tetelman: That is certainly a good question. So for this role I am lucky that it is based upon Shakespeare´s theater play "Macbeth". So of course that is already a great way to understand the general characterisation and the flow of events, since there is so many things happening in a very short period of time. Once you start acting and singing the whole plot immediately unfolds. 
But when I arrived in Salzburg, knowing that I had never done a Shakespeare before, I felt  really lucky to have Warlikowski by my side giving me support. This man is an incredible actor and he would really demonstrate what he wanted us to experience. So he himself told us, what kind of feelings he wanted us to "produce" in a particular moment. That is why every single rehearsal felt like a masterclass of acting, as we built my character here from scratch, which was absolutely amazing.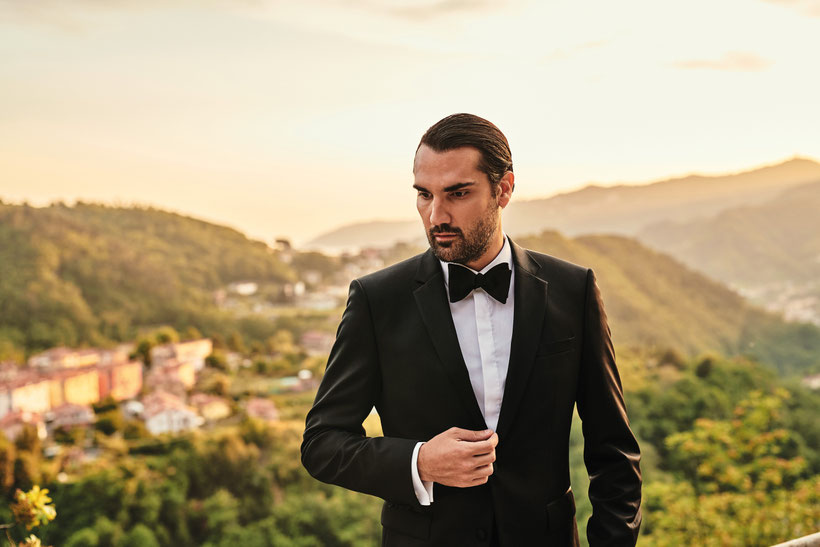 Operaversum: So you did not prepare your character beforehand?  
Jonathan Tetelman: No. Just the music and then we came to Salzburg and rehearsed with Warlikowski.  And we had a preparation time of 7 weeks, which is really a long time. 
Operaversum: Absolutely. Normally one gets the impression that singers have to jump-in rather short-notice? 
Jonathan Tetelman: I have had 7 minutes of rehearsals before, but 7 weeks ins phenomenal. It is very luxurious to have all that time. On top I could also watch a couple of the Macbeth films which are on the market. Watching some of the more modern art films of Macbeth and comparing them to the more tragic Macbeth from 1971 makes you obtain a broader perspective on the characterisation, as each one of those films always displays different approaches to Macduff. In that way you can source from the various interpretations and find inspiration for developing your own character. 
Operaversum: So having Warlikowski to support the acting process and at the same time picking from other sources can probably be a perfect balance in order to thourougly prepare for role characters? 
Jonathan Tetelman: I think, since we have these luxuries now, you might as well use them. So if you do not use them, it is kind of a waste. I think it is important to refer to great and maybe not so great sources and get the ideal essence out of both.   
Operaversum: That makes sense! And I really noticed that everybody from the cast was acting extremely well.  
Jonathan Tetelman: This cast is really high-level, which is due to the fact that our direction was really high-level as well. 
Operaversum: It seemed like it. Moreover I was extremely impressed by the cinematographic sequences and the close-ups. I just thought, they were brilliant! 
Jonathan Tetelman: I am glad, you picked up on that. 
Operaversum: Well, I have to admit that at the beginning I was almost more concentrated on the film sequences rather than on the music.  
Jonathan Tetelman: You know the stage ist so vast. It is almost necessary to have these "cinematographic add-ons" to really pick up on the nuances and the emotions, which you normally do not get in a theatre this size. So in a theatre this size, and we are talking about a width of thirty metres,  it is otherwise really hard to connect with the characters.  
Operaversum: Which sounds like quite a challenge. But talking about when you first started off with your classical career: Was it ever an easy and smooth path to become an opera singer? And how come you changed from baritone to tenor? How did that evolve?  
Jonathan Tetelman: Well, anybody that has had a smooth transition to turn operatic singing into a career, I honestly would love to meet these people. I guess those days are long gone.  
Operaversum: Well, that is why I am curious to learn about your path! 
Jonathan Tetelman: It is a fair question! For me it was actually a lot of hills and valleys and eventually changing paths. I loved singing as a child. So I went to a choir school when I was very young. It was a touring choir. And that is where I started falling in love with performing and singing. 
Actually I got a lot of formal professional training already at the age of 10. But then my voice changed and I was searching for what to do next. So for a little while I was singing in a rock band, thinking I could become a rock star. But then I really just wanted to meet girls. So I got myself a guitar to get a girlfriend. At least that worked out! But then I had to hang up those dreams . So I went to the Manhatten School of Music where I obtained real operatic training as a baritone. But after many auditions for graduate school, I realized  that I was a tenor, masquerading as a baritone, only that I did not have the technical facilities to be a tenor yet. You know a tenor´s voice, which is an unnatural voice, requires a lot of control and persistency and needs a gradual built-up.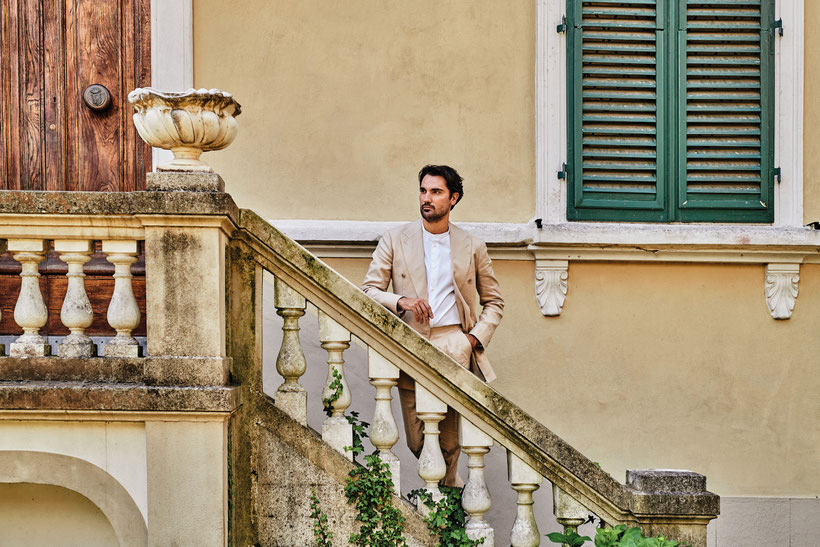 Operaversum: Are you referring to the hight notes?  
Jonathan Tetelman: Yes, it has to do with the "Tessitura", as  tenors are always  singing in the breaks of their voices!  
Operaversum: The passagio so to speak? 
Jonathan Tetelman: The passagio and everything above the passagio. So I went to a new school after that and started singing there as a tenor. But my former teacher could not bring forth a "Fachchange" for me. So I quit and became a DJ in New York for about 3 to 4 years instead. It was a wonderful time back then and I was actually happy having worked as a DJ, since I could build up a lot of self-confidence by channelling my charisma into conversations and practising to connect with different people from around the world. Of course I had to work six nights a week, from 9pm to 5am and also twice on Saturdays, which was a lot. But still it was the right time for me. Eventually it was the only time I could do something like that. 
Operaversum: So you were apparently having fun? 
Jonathan Tetelman: I was having a great time between the age of 22 to 25. But then I had too much fun in the end and at some point I realized that it did not feel the same fun as it did in the beginning. It rather turned out to get kind of a grind and I did not enjoy it any longer. So I seriously thought to myself, that if I wanted to be an opera singer, I had to go for it. With that being said I adjusted my focus completely as much as my schedule and changed working from 6 days a week at nights to 6 days a week working 5 hours on opera. During that time I was just listening and developing my vocal skills.  
Moreover I found a good teacher to help me excel and within only one year I got an agent plus a contract with the Metropolitan Opera in New York. So in the end it was just all there for me, which means I only had to turn my focus into the right direction to become a tenor. And yes, I am now moving on to have a career. 
Operaversum: Jonathan, you mentioned earlier on that you started off as a baritone before discovering your true tenor voice. Does that imply you could always change back to baritone, maybe with progressing age? 
Jonathan Tetelman: Probably I could sing that "Fach" again and I could certainly fake it. But what actually makes the difference between a tenor and a baritone is, where the voice wants to sit. So a lot of these Verdi baritones like for example Sherrill Milnes, could sing B naturals and B flats withouth any problems. But then their voices did not want to sit in the tessitura, which is where a tenor´s voice sits. However, I am sure, if I decided to have an easier career, I could maybe sing a lighter French baritone repertoire. On the other hand, the power of my voice is clearly in the top register, whereas for the baritone it is much more in the middle. So their top register is much shorter than that of a tenor with only 2 or 3 top notes. A tenor can reach up to five top notes. 
Operaversum: I understand and I have already noticed that you really have a lot of power when it comes to singing the top notes!  
Jonathan Tetelman: ... which also makes a role like that of Macduff a little challenging, as that part does not include a lot of high notes. So when the high notes happen, I really enjoy myself.  
Operaversum: Then do I take it, that Macduff is not entirely the perfect role for a tenor of your "Fach"?  
Jonathan Tetelman: I would not say it is the perfect role. It is definitely a good role, but not the perfect role. And there is also too much chorus (laughs). 
Operaversum: But imagining a Verdi opera without a chorus...  
Jonathan Tetelman: I do appreciate the chorus, but if I have to sing with the chorus for two acts, it takes a lot of stamina. 
Operaversum: ...particularly if you want to sing above the choir, which I think can be a real challenge? 
Jonathan Tetelman: Absolutely. When I was learning this piece, I was racking my brain over how I could possibly sing above all these people in the choir, considering that we are talking about 100 singers plus a huge orchestra. So I was asking myself what Verdi´s intention was, since he wrote the tenor´s part seperately but at the same time gave him the same notes as the rest of the chorus. 
Operaversum: So Verdi wrote the tenor´s voice seperately, but demanded the tenor to be able to sing above the choir?  
Jonathan Tetelman: I do not really know if his intention was that the tenor sings above the choir, but I think I demanded it from myself. 
Operaversum: But tell me Jonathan, what is your ideal tenor role, you love performing best?  
Jonathan Tetelman: Well, right now, I am working on Werther and am trying to dive into more French repertoire. And I think it is a good time to sing this lyric French repertoire. And Werther is a great character. I mean it is a wonderful story and the music is very powerful. 
Somehow it is interesting, as I just sang the "Petrarca sonnets" by Liszt and found out that they somewhat have a similiar feeling when compared to Werther, as they also deal with unrequited love and emotional pain. It is such an internal music and performing Werther is definitely a big change from performing Puccini´s kind of altro romance and more digested kind of love. 
Operaversum: So meaning that there is more depth to the character?  
Jonathan Tetelman: Yes, there is more nuance to that role, I think. But even Macduff has that too, has that side to him, this internal pain, which is his main moment. In fact, Macduff has been a good jumping-off point for my next role. 
Operaversum: ..which will be Werther!  
Jonathan Tetelman: Yes indeed, I will be doing that in Baden-Baden. But I will be continuing doing Pinkertons and Rodolfos and Cavaradossis as well. And I think that is wonderful too.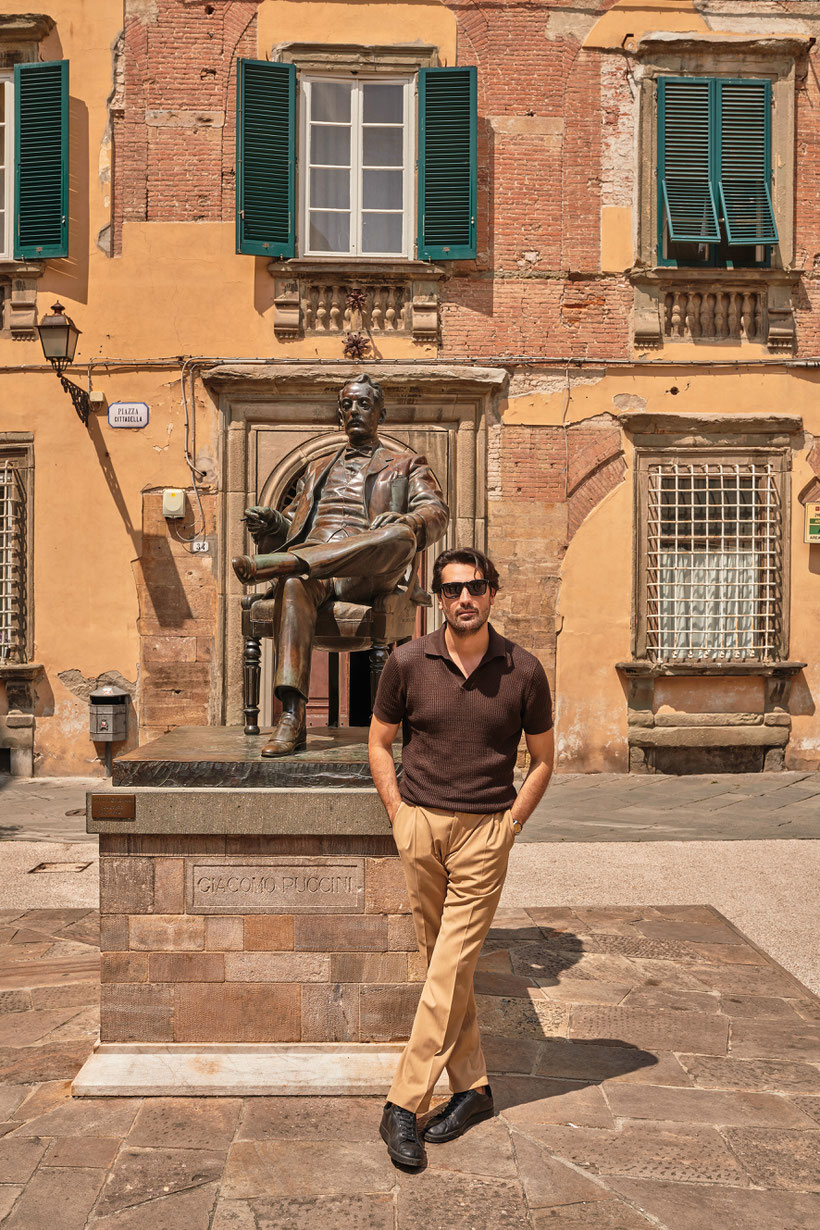 Operaversum: Definitely! One just has to  listen to your first CD "Arias", which includes a lot of these beautiful themes. That actually leads me right to the next question: I have heard that there will be a new album realease on it´s way shortly? Can you tell me about your new CD and what the opera lover will expect?  
Jonathan Tetelman: Of course! One could say it is the CD of my dreams. I hope that it will be well-received. It is titled "The Great Puccini" and it is in reverence to the centennial of Puccini´s death. 
So there is a couple of duets, the trio from "Madame Butterfly" and a quartett from "La Bohème". We actually tried to have an eclectic mix and I think it is going to be a beautiful album. We also did a lot of filming, all in all three short films of "E lucevan le stelle", "Donna non vidi mai" and "Nessun Dorma". And the filming took place close to Luca in the Torre del Lago area and also up in the mountains. 
These little videos are really beautiful. Actually my intention was to do a whole CD including music videos, as I think that there is something to it, that could be very interesting to younger people in order to get them live the visual experience of opera and classical music.  
Operaversum: ...which is a wonderful approach, as such music videos are already a done thing with pop and rock music. So why not doing that with classical music as well?  
Jonathan Tetelman: Exactly. Why not. I think it is a step forward to easily reach out to younger generations, sharing music videos, partciularly if it comes to social media. And what is best is that with a video clip you also have a face to the voice. Or if an aria is sung in another language than your mother tongue, subtitles can be applied, which makes it all so much easier to connect. 
I mean if you do not want to educate yourself, such a video will educate for you. And since we are living now in a digitalized world with Social Media channels, Stage+ and Netflix, there certainly is a place for these music videos, even though it might appear a little commercial. But in the end it is also educational. 
Operaversum:  Absolutely true! But let me ask you another question: If you had to choose between vocal technique or emotional depths...  
Jonathan Tetelman: ...I would say you could go with emotional depth over technique if you really had a special voice. Vocal technique though guarantess a longer career, more importantly it gurantess health. 
But overally I would even go as far as to maintain that the emotion can be in a singer´s technique. Let me give you an example: If you listen to the recordings from 100 years ago and you listen to my great hero Enrico Caruso, then you will soon find out that his singing was very emotional. His emotions were basically inside of how he sang and not so much in what he was singing about. 
So the natural technique that he built created the emotionality of the music. I believe the highest level to reach as a singer is when you can rely on your technique to also cover the emotional part of your voice. But this is stratospheric now. In the end it is a life´s work and my goal is to have this unbothered technique to easily carry emotions within my voice so that I can freely dive into my character´s interpretation. But in the end vocal technique and emotions are both needed such that the voice can unfold its full potential. 
Operaversum: But could you overdraw the line and get far too emotional as intended? 
Jonathan Tetelman: Absolutely! And I am a guilty person of that. I am defintely sometimes diving just so deep into the character that I tend to forget about why I am even on stage. And this is an aspect which at times is hard to overcome.  But that is why you have six opera performances in a row.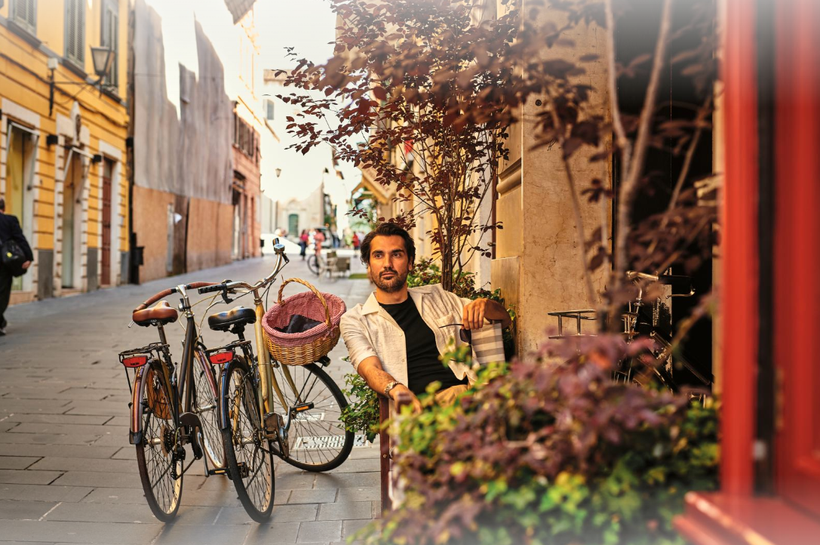 Operaversum: To get better and better!  
Jonathan Tetelman: That is right! 
Operaversum: Jonathan, tell me about your most memorable experience on stage!  
Jonathan Tetelman: Oh, I think my most memorable experience was six years ago. There was what I call a summer shuffle, where Roberto Alagna was supposed to sing Lohengrin in Bayreuth. But he was unable to do so. So Piotr Beczala was asked to replace him and sing the role instead and that left open a "La Boheme" performance in Tankerwood with the Boston Symphony Orchestra under the baton of Andris Nelsons. 
Exactly at that time I had been singing "La Boheme" in English in an elementary school for 150 people with a banda. So I remember that my agent got a call and asked me, if I would be interested to step in for Piotr Beczala, which made me wonder, if they had really called the right guy, as I was a nobody. As a matter of fact nobody knew me back then. 
But my agent reassured me that they had specifically asked for me, as they had watched a video with me performing "La Bohème" in China. So they wanted to try me. Of course I flew there, but remember that I was completely out of my element. And I did not even have an idea what a real opera singer sounded like. 
But as soon as I met all those wonderful singers, it dawned on me that the quality was all so different. Working with Andris Nelsons turned out to be really spectacular. Moreover I had great success with my aria right in the beginning. But the most amazing part was when both Christina Opolais and myself started to sing the duet "O soave fanciulla", as all of a sudden thunder and lightning crashed down in just that second when the music swelled. It was almost like out of a movie, absolutely amazing.  
For me that just hightened the evening. And also the audience started to grow much more interested in this opera, which I would guess, they had already attended several times before that venue. But in this case it really felt as if everybody was watching this opera performance for the first time in their lives and all that made it a really spectacular and unforgettable moment for me. 
Operaversum: It sounds as if the universe was approaching at that moment!  
Jonathan Tetelman: Exactly! It felt like that. It just felt like that this was the place, that this was it! What a show! And that was my favourite moment, which I would say is going to be hard to top. You know you have these special moments, that just happen and you just know that this is the place for you. The music, the opera, Puccini! From that moment onwards I just knew this would be my world and I would get to live in it. How lucky could I be.  
Operaversum: That sounds fantastic! So an absolutely magic moment you were experiencing back then. So If I asked you now to explain the magic of opera to somebody foreign to that genre, what would you tell them?  
Jonathan Tetelman: Well, if you like music, if you like singing, if you like art, if you like dance, if you like theatre and acting, then opera is the perfect place for you. And if you only like one of those things, then opera also has a place for you, as it is the ideal combination of all the greatest artforms in one. 
And there is nothing like it. For sure there is musicals and they also have their purpose, but opera is supposed to be the highest level of all of these artforms. And all these artforms are there for you to be discovered. So in the end you could become completely addicted to opera, which would probably make you go there over and over again.  
I have to admit that in the beginning opera for me was not like love at first sight. But then at one point I saw Carmen and I was just like: "Oh my God, this guy is standing in the middle of the stage, singing this aria and there is 3000 people listening to him. Why? Why is that? This is like a super power. This person´s voice is just telling everybody to listen, which is amazing." And that is what makes opera so special. Opera is a gateway to the human soul. 
Operaversum: Very beautiful final words. Thank you so much for the inspiring insights and wishing you all the best for your future projects.   
---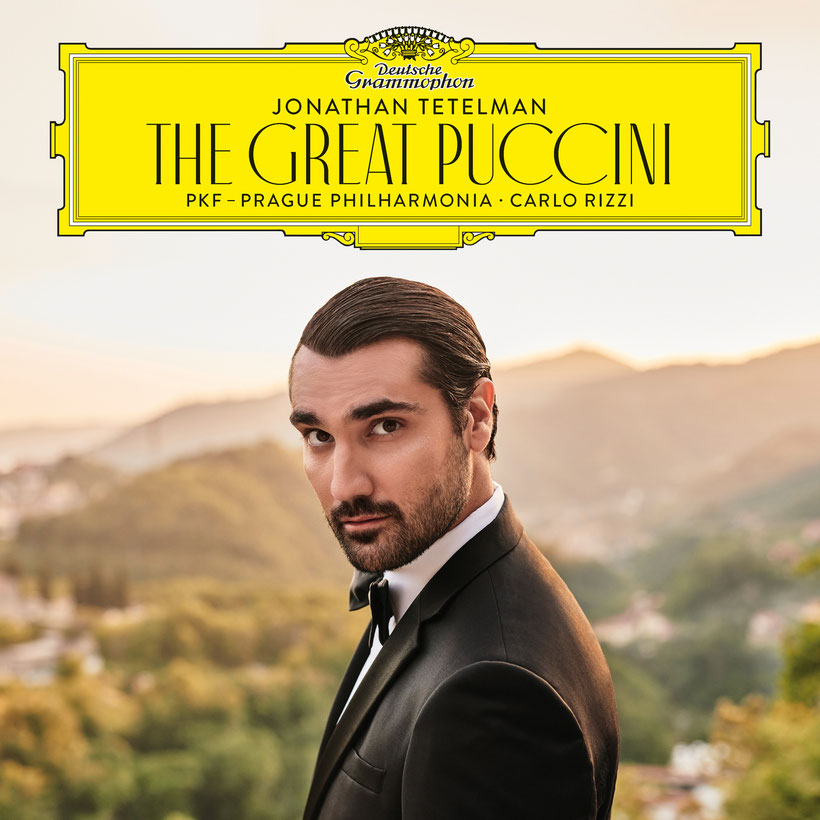 ©Ben Wolf / Cover "The Great Puccini"
"The Great Puccini", is a hommage to the work of the Italian composer Giacomo Puccini, including wonderful aria hits such as "Nessun Dorma", "Donna non vidi mai", "E lucevan le stelle" and many more unforgettable opera gems. Jonathan Tetelman´s second album is due to be released 29th September 2023.

©YouTube Video Deutsche Grammophon: Nessun Dorma / Jonathan Tetelman
Music clips are such a value-add, particularly if it comes to opera arias. This video of "Nessun Dorma" combines a lot of emotionality in a monumental landscape that even hightens the intensitiy of the music. And Jonathan Tetelman is looking absolutely stunning with a powerful voice, simply to die for.
---